ProFile users encounter a Cannot create file...system cannot find the path specified error message.
This error is generally caused by an incorrect or missing file path.
Resolution
1. Select Environment... under the Options drop-down menu in the top toolbar. The Environment Options window displays.
2. Select the File tab.
3. Review the directory path in the File Directories section and ensure it is set correctly.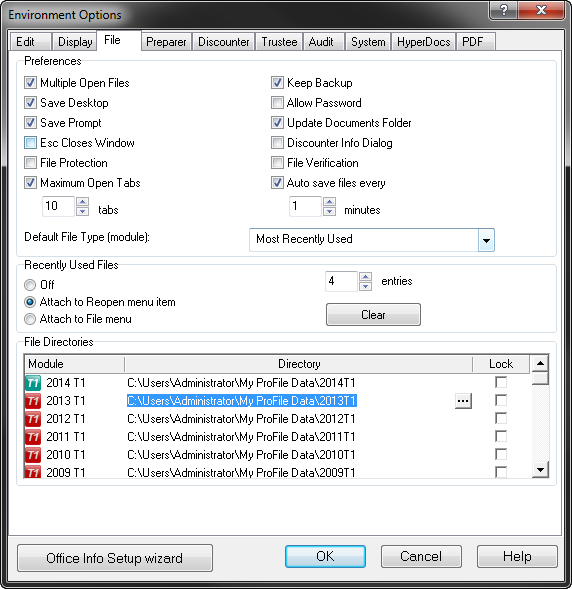 4. Click the OK button to save any directory changes.
Note: When clicking OK, a message may display asking you to create folders.  Click on the Create Folders button to save any changes to the file path.
5. Save the return. The error should be resolved.