TP1 module TP59 line 56 is calculating an incorrect amount.
The line displays the amount of home office expenses eligible for employment expenses rather than the amount relating to the use of the office for purposes other than employment (i.e. personal portion).
This results in overstating of the employment expense reported on line 207 when the return undergoes EFILE.
Workaround
The tax preparer needs to manually calculate by subtracting the amount on line 37 of the T777 from the amount on line 55 of the TP59 and override the amount on line 56 with the resulting calculation.
T777 line 37:

TP59 line 56: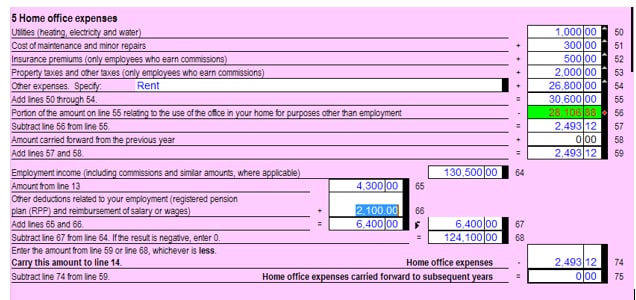 Resolution
This issue will be fixed in an upcoming ProFile release.