Issue
The batch EFILE report shows the wrong returns are being submitted.
Resolution
It is necessary to create a new folder to be the directory for EFILE.
In ProFile, select "Options" from the "EFILE" drop-down menu in the top toolbar: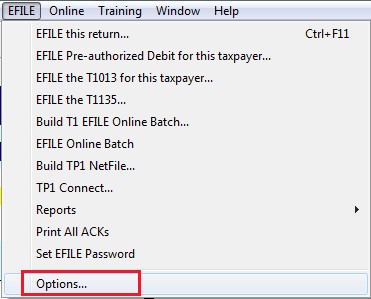 The "Electronic Filing Options" window displays: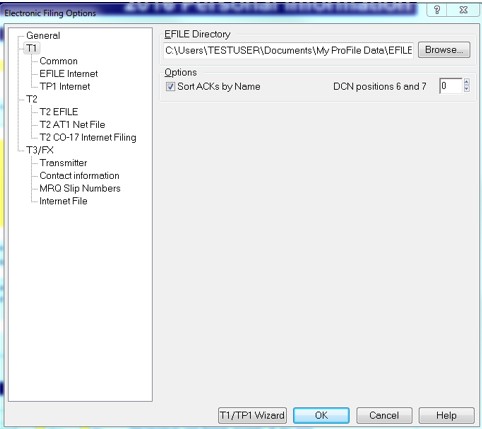 Select the "T1" option under the "General" menu.
Select the "Common" option under "T1" menu: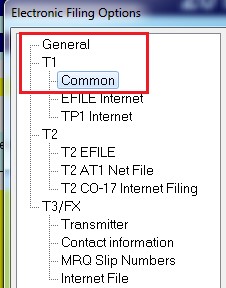 The "EFILE Directory" path displays:

Navigate to location of the folder "EFILE" as indicated in the "EFILE Directory" path :

Create a new folder in the "EFILE" folder (e.g., "New Folder 2016 T1"):

Return to ProFile.
In the "EFILE Directory" path, designate the newly-created folder as the EFILE directory folder:

Click the "OK" button to save the change.
Test EFILE again with a small batch and verify it is working correctly.
Note: if there is an options package, remember to save it.