1. Confirm that both ProFile and QuickBooks are on the latest update and release.
2. Open both QuickBooks and ProFile applications as "administrator"; ensure that a valid company file is open.
3. Open or create a return in ProFile.
4. In QuickBooks, select the "Preferences" option from the "Edit" drop-down menu in the top toolbar:
5. Click on "Integrated Applications" in the top toolbar, then "Company Preferences":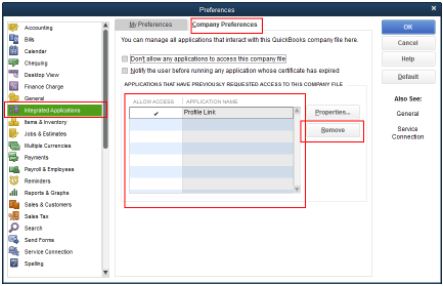 6. If ProFile is in the list of integrated applications, select it and click "Remove".
7. Click the "OK" button.
8. In ProFile, select the "Integration..." option from the "Option" drop-down menu in the top toolbar: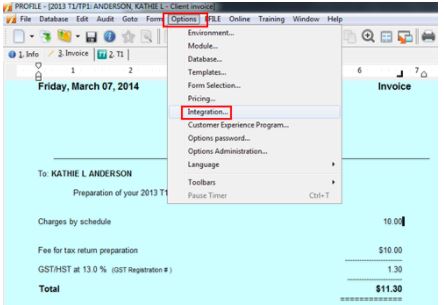 9. Browse for the QuickBooks file and select it: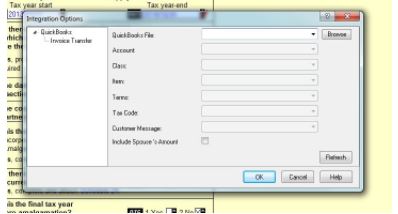 The following window displays in QuickBooks: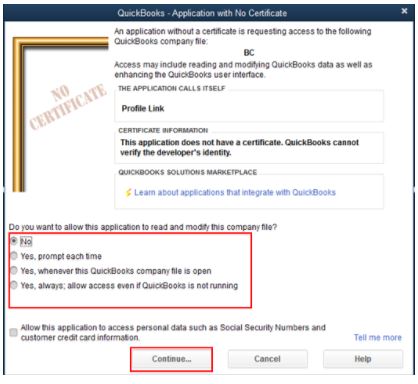 10. Click the "Yes" button to grant ProFile access.
11. Identify the question "Do you want to allow this application to read and modify this company file?"
12. Select the answer "Yes, always, allow access even if QuickBooks is not running" and click the "Continue" button:
The "Confirm to Proceed" window displays.
13. Click the "Yes" button to grant access: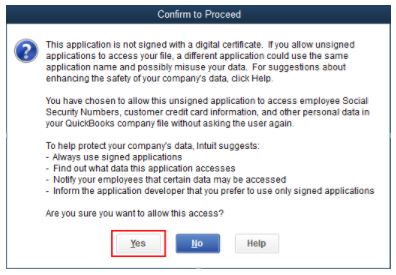 ProFile displays as an integrated application in QuickBooks: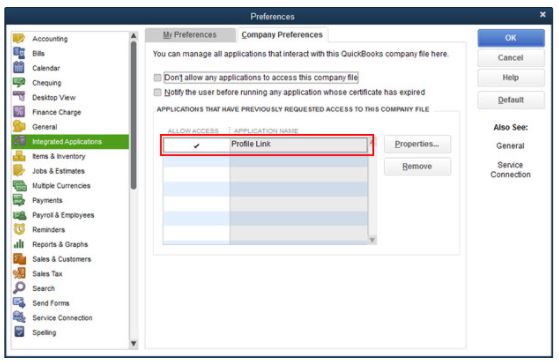 14. Open ProFile, navigate to the "Billing" form and right-click.
15. Select "Create invoice" in QuickBooks from the menu.
Get in touch with other Accountants

Follow us on Twitter and Like us on Facebook