Note: ProFile customers should contact the Canada Revenue Agency (CRA) to facilitate this process.
Only in some occasional circumstances will the following instructions be applicable to ProFile customers. This information is provided only as a potential solution.
Solution
1. Identify the income code number in box 14 of the NR4 slip (for example, 26).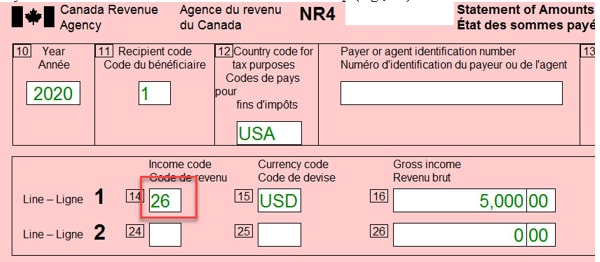 2. Review the description associating the NR4 slip to a corresponding T-slip on the T1 module.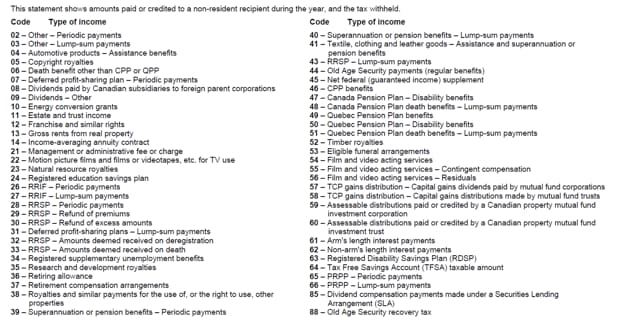 3. Match the income code from box 14 to the corresponding form in ProFile.
For example, Box 14 shows 26 and the description has income code 26 as RRIF – Periodic Payments. Therefore, the corresponding form would be T4RIF.