Issue
TP1 preparers may encounter a warning if a client turned 64 years of age last year.
An error warning displays in the audit "Summary" tab:

The error also displays on the "TP1 Other credits" form in the "Tax credit for workers 64 or older - line 391" section:

It displays on the TP1 form as follows: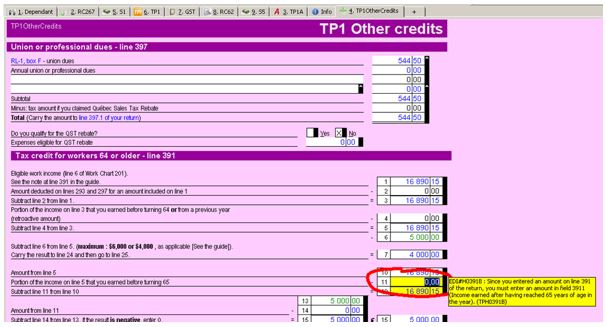 Resolution
  1. Navigate to the "TP1 Other credits" form; the warning displays on line 11.
  2. Ensure that the amount in line 4 is equal to the amount on line 3; any remaining income is entered on line 11.