1. Exit ProFile.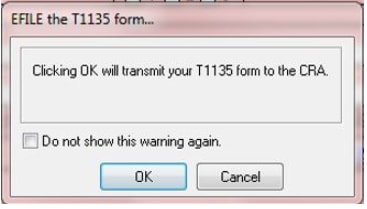 2. Select Programs > Run from the Windows Start menu. The Run window displays.
3. Enter the search term Regedit in the search bar. The Registry Editor displays.
4. Select the Export... option from the Registry Editor's File menu.
5. Provide a name for the backup of the registry.
6. Select a location for the backup of the registry to be saved to.
7. Click Save. A backup of the registry saves to the selected location.
8. Navigate to the location HKEY_CURRENT_USER\Software\GreenPoint\ProFile\EFILE in the Registry Editor.
9. Double-click on the file ShowEFILET1135Warning.
Set the value data to 0.
Click the OK button.
Restart ProFile.