Receiving the message Online changes are detected in the return when no changes have been made online in ProFile Review.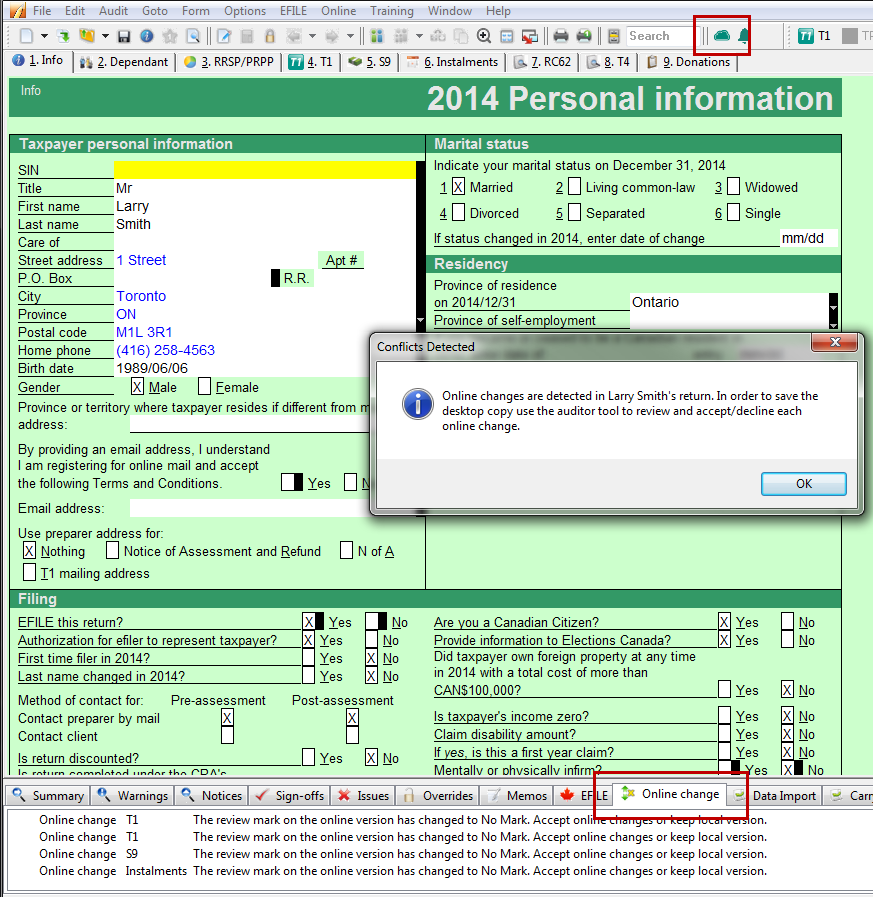 If the cloud icon on ProFile is turned off at any time, and changes are made to a return, when the cloud is enabled again, ProFile will re-sync with ProFile Review. Any changes made, either online or local, will be detected and will trigger the Conflicts Detected dialogue box to appear.
This is behaviour is expected, since any changes done online or locally will sync with one another. This includes the cloud if it has been disabled on ProFile at any time.
To clear and/or accept the changes, double-click on any message shown in the auditor in the Online change tab to review the variations. Right-clicking on the messages will allow for all changes to be kept or discarded accordingly.