ProFile will transfer a dependant's credits based on the highest net income in a coupled return. If you decide credits need to be transferred to the other spouse, this can be done by overriding the Tuition and education transfer or the Disability transfer on the Dependant worksheet.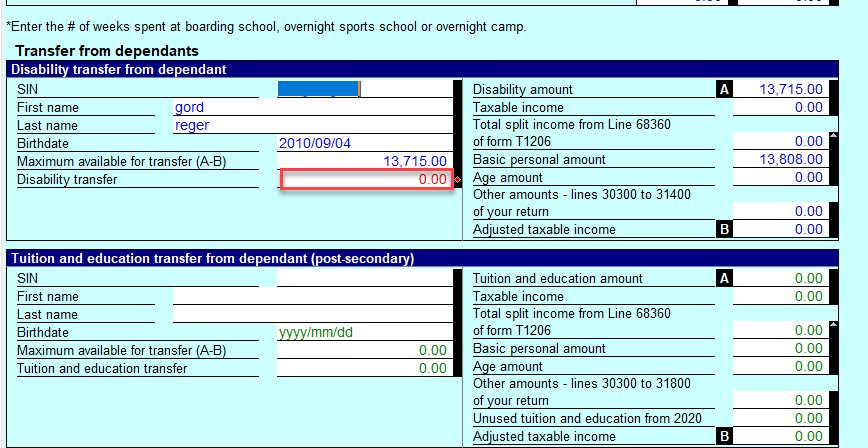 The amount will transfer to the other spouse's Dependant worksheet.

The transfer amounts should then appear on the T1 jacket on line 32400 for a tuition transfer, or 31800 for a disability amount transfer.