An error displays when launching AFR. The error reads: CRA does not support Autofill my return for 2014 or earlier tax years.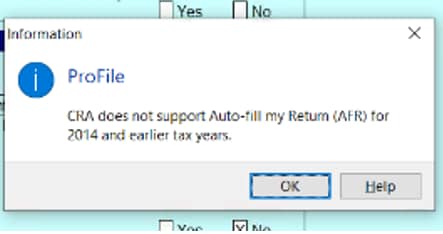 Resolution
Ensure you are using the latest version of ProFile by selecting Check for updates from the Options menu in the top toolbar.
Follow the process for running proreg in our support article.
Completing these steps should resolve the issue.