When using NetFile to file a CO-17 return, you may encounter the error 13978: The document structure is invalid.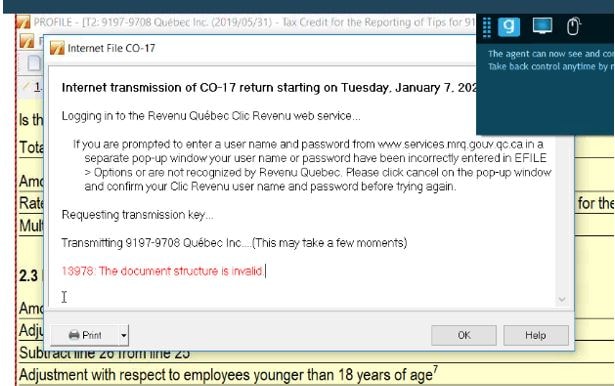 Resolution
Ensure the following:
No duplicate GIFI codes are being used on forms S100 or S125
Any unnecessary overrides have been removed
The business number is valid
If the error persists, contact Revenu Quebec directly for assistance. The issue may be the result of an invalid Access Code or NetFile QC number. In some cases, there may be a server timeout and you may just need to try filing later.