ProFile has five different file naming conventions to choose from for the T1 module and two each for the T2, T3 and FX modules.
By default, when a file is saved for the first time, ProFile bases the file name on the individual, trust or company name entered on the personal information form. For example, for T1/TP1 returns, the file name is based on the client's first and last name: Doe, Jane.16T
Change the default file name
Go to the Options menu and click Module.
Select the module to change the default file name convention from the tabs. In the example below, 2016 T1/TP1 is selected. To change the year, click the down arrow and select the year to apply the change of the file name convention if applicable to an earlier taxation year.
In the File naming section under the General tab, select what is to be used for file naming convention.
Click OK.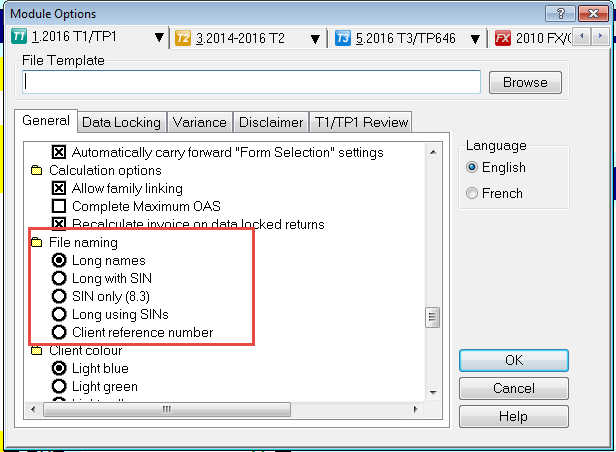 T1/TP1 naming
Long Names: This is the default selection in ProFile for the T1 module. When this option is selected, file names will be the client's last name and first name followed by the ProFile extension.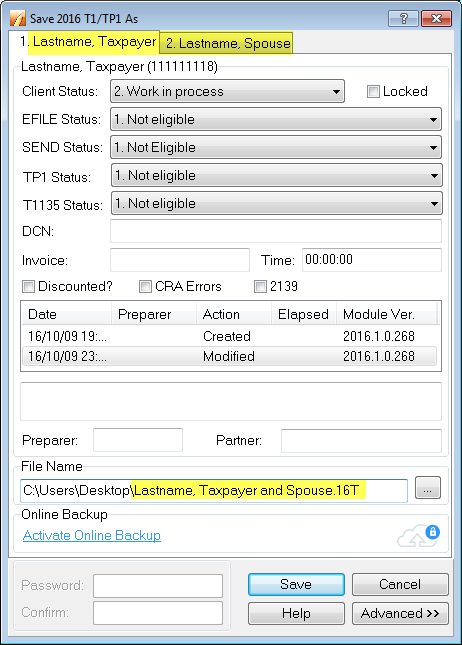 Long with SIN: To save the return with the client's full name plus SIN, select this option.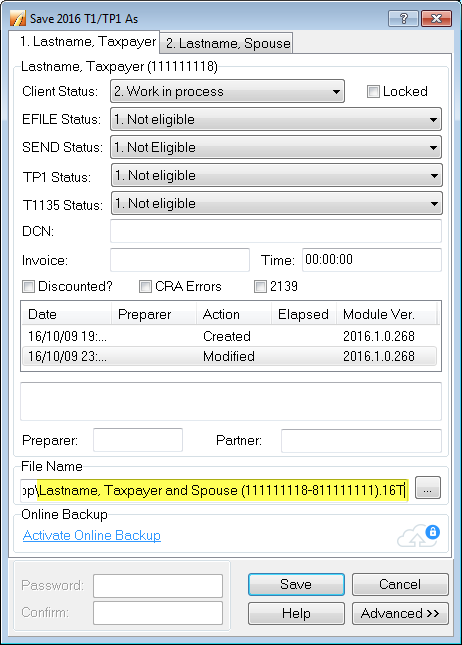 SIN only (8.3): As name suggest if this option is selected, the default file name for the return will be the taxpayer's SIN only. Note that it will only include the first eight digits of the SIN.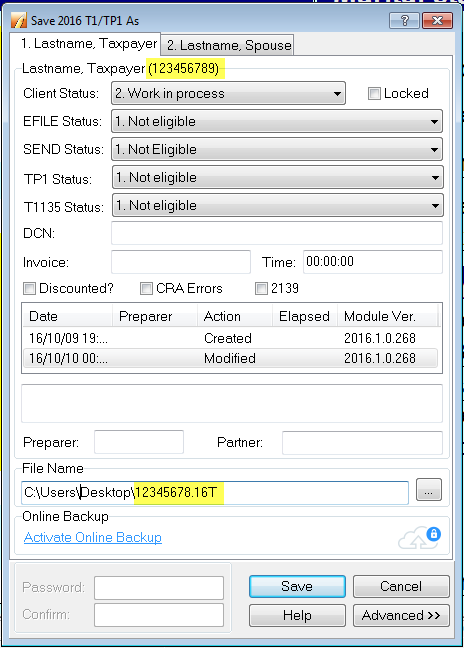 Long Using SINs: Unlike SIN only, where files are saved only with the primary taxpayer's SIN, this option saves files with both taxpayers' SIN numbers when it is a coupled return.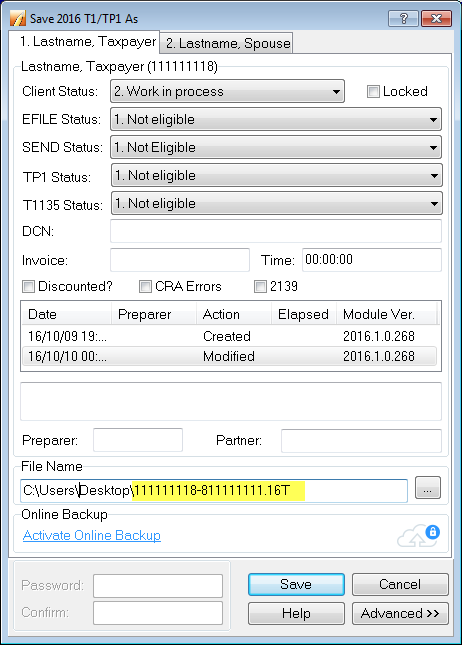 Client reference number: Files can also be saved with a client reference number. A client reference number can be entered on the Info page under the Office Use section.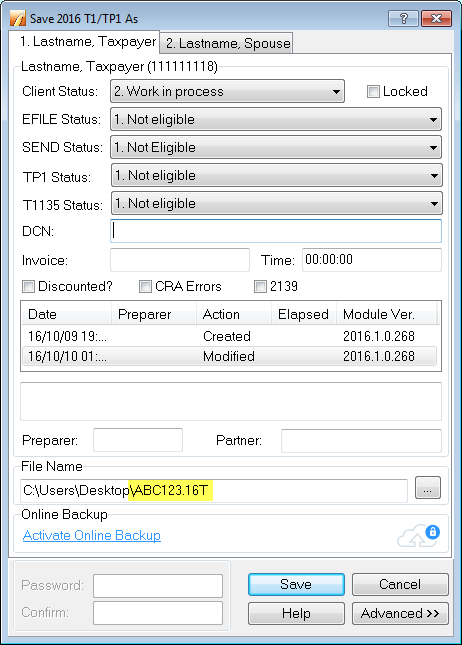 Other modules
T2 and FX: The naming convention options are long names (corporation name and year-end) or short names (8.3). Short names (8.3) will have a format of the first four letters of a corporation and the last three digits of the business number.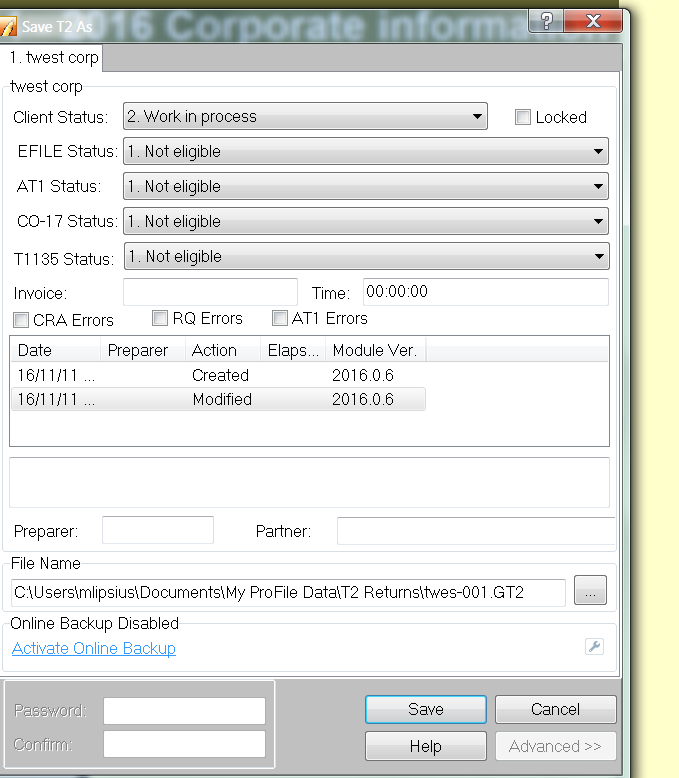 T3: The naming convention options are long names (trust name and year-end) or short names (8.3). Short names (8.3) will have the same format as with T2 and FX files.