In some cases, the reminder message for the Name of foreign country field on the T5 slip may not be visible to all.
The message is to remind users to choose a country when a client is reporting the foreign income or foreign tax paid on the boxes:
Foreign tax paid (box 16) or,
Foreign income (box 15) or,
Foreign source equity linked notes interest (box 30)
The following message may not have been visible: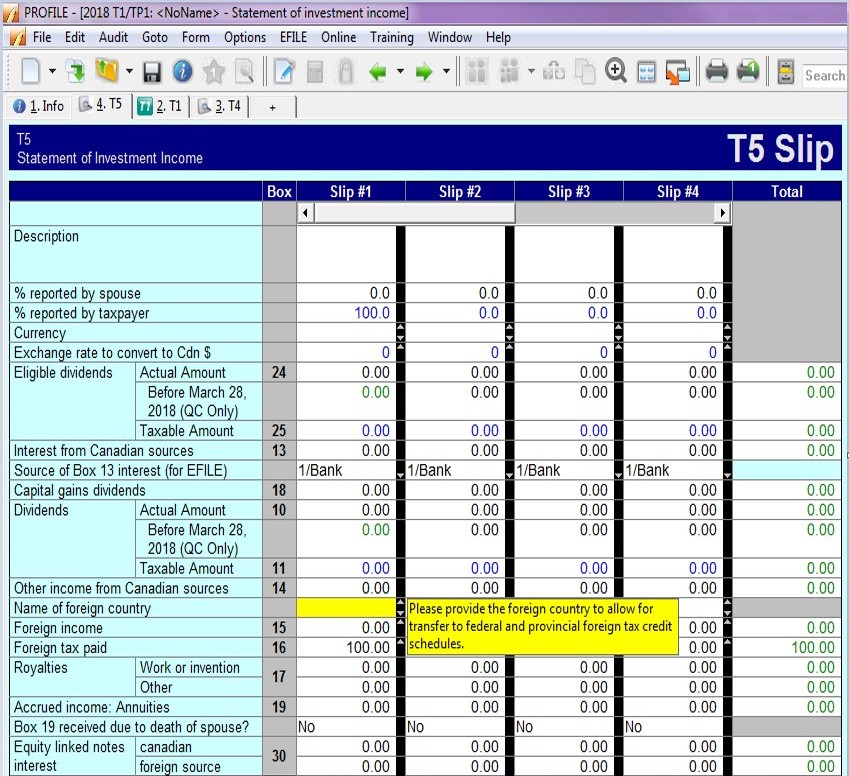 Next steps
If you have filed or are in the process of completing returns with foreign income, we recommend double-checking that a country has been selected on the T5 slip in order to ensure the foreign tax credit is calculated. If you have filed a return that is impacted by missing the country name in the T5 slip, you will need to adjust the entry on the return and go through the ReFILE process with the CRA wherever needed.
Help identifying returns to review
1. Follow this support article to enable the Client Explorer database.
2. Click the Filter button in Client Explorer. The Filters window displays.
3. Select T1 clients only.
4. Select tax year 2018 only: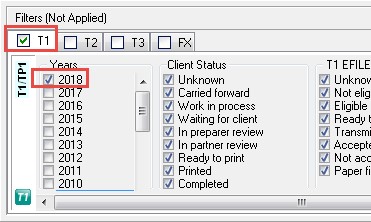 5. Click on Advanced under the Filters section. The Advanced Filters window displays.
6. Click the New button and select the Free form expression radio button: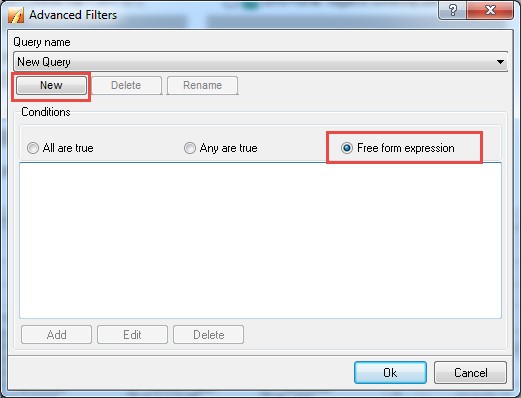 7. Expand the section below and paste the text into the empty Conditions field. The text looks at the first 50 T5 slips on file and assesses each of them for the missing country code.
8. Click the OK button and save the query.
To identify clients that were already electronically or paper filed, assign the following values: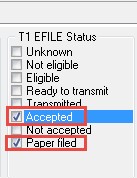 To identify clients that are still in progress but require a country designation, assign the following values: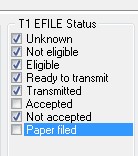 9. Click the Apply Filters button.