If a TTBInc file is not opening with TTBInc it is necessary to associate the files.
1. Navigate to the folder where the TTBInc returns are saved.
By default, TTBInc saves all returns from all years in the following default directory: C:Users%user%DocumentsTTBInc
2. Right-click on a file and select the Open with… option: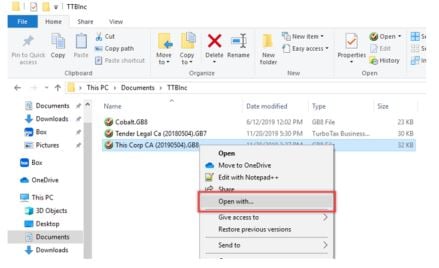 Windows prompts the selection of an application to open the file with: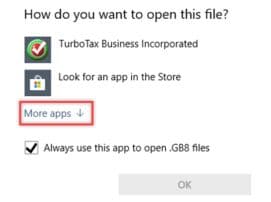 3. If TurboTax Business Incorporated is not listed, select the More apps If TurboTax Business Incorporated is not listed on the subsequent list, select the Look for another app on this PC option: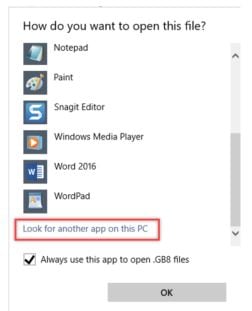 4. Navigate to the C:Program Files (x86)Intuit directory: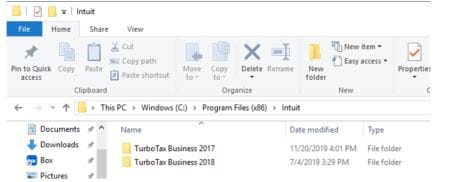 5. Select the correct TTBInc year, if applicable.
6. Select the file exe: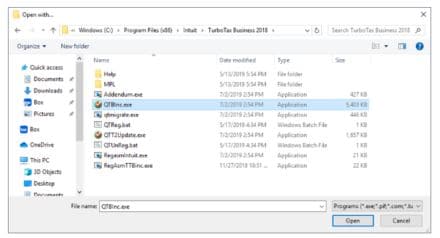 7. Click the Open button; the file associates with the selected app and opens.