Getting started in the FX module in ProFile
The QuickStart dialogue displays automatically when starting ProFile.
Each available module occupies a tab along the top of the QuickStart menu, and features a small black arrow that expands to list display previous tax years.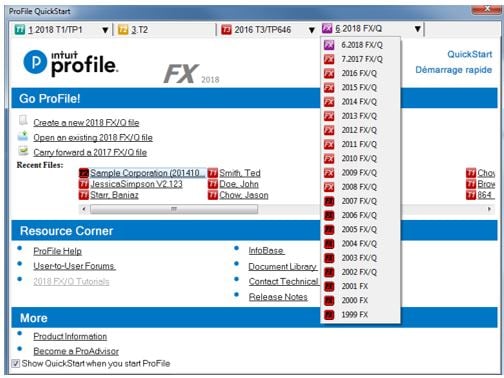 Select the appropriate tax year under the FX/Q tab.
Select Create a new link in the QuickStart menu.
A new FX file opens.