When trying to internet file FX Slips the following error occurs: Input string was not in the correct format.
This error is due to missing information from the Transmitter number when trying to EFILE FX slips.
Go to the EFILE menu and choose Options.
On the left, click on T3/FX.
Select Transmitter.
On the right, under the Federal section, ensure that a complete Transmitter number has been entered.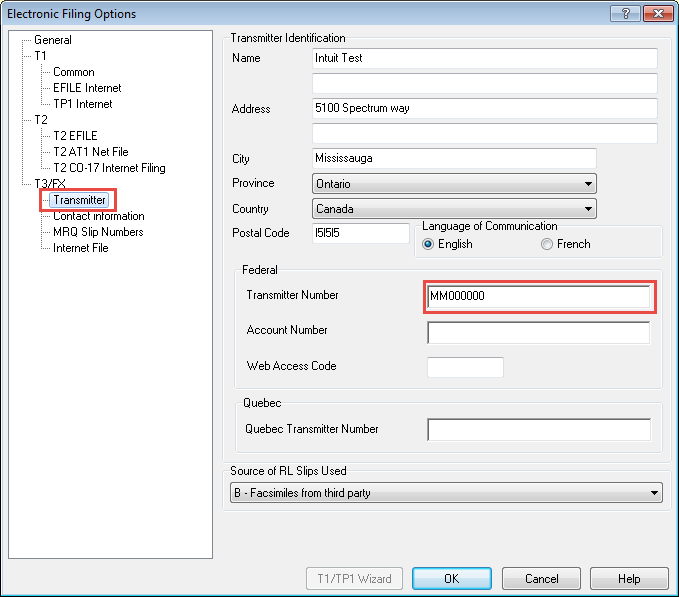 4. The Transmitter number should be two characters followed by 6 numbers. Please contact the CRA to obtain a Transmitter number if required, or use MM000000.