Update an existing return to the current module
Make sure ProFile is updated to the latest version by going to Online and then Check for updates.
Ensure that the start date of the corporation is January 1 or later of the first year in the module. For example, January 1, 2021 for the 2021-2024 module.
In the return, change the client and EFILE status to unknown.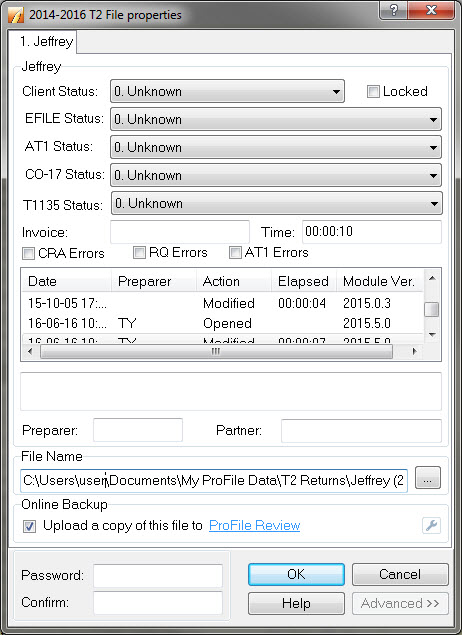 Save and close the return.
Open the return.
Click OK on the prompt to launch the latest ProFile module.

7. The return will now open on the most current module.