Tuition claims are entered on the T2202 worksheet: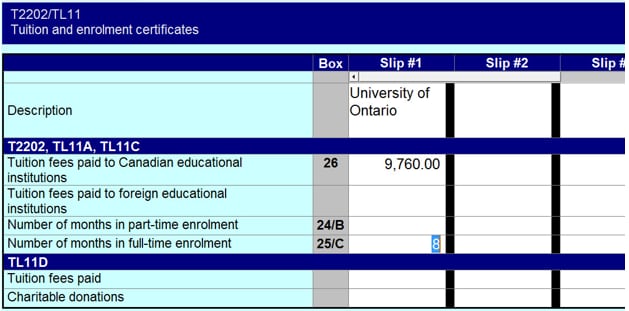 The credit is calculated on the Schedule 11.
Schedule 11 is where you can claim the new Canada Training Credit, if eligible:

The bottom portion of the S11 is where an election can be made to transfer tuition, either to a parent, grandparent or a spouse, if eligible: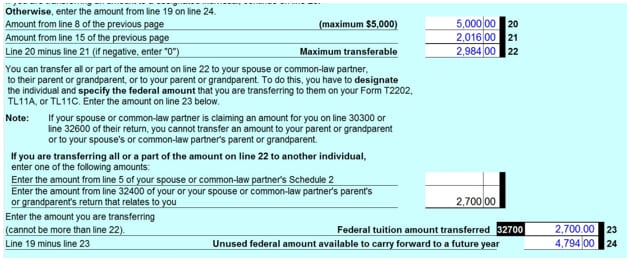 Any provincial credits are calculated on the corresponding provincial S11 (for example, ABS11 and NBS11). The Quebec TP1 return uses the TP1T.
Note: The ONS11 no longer calculates tuition credits for claims after 2017.