If your client did not receive their invite email, you can resend it.
Resend the invite email
From the Client List, find the client.
Select Re-invite located under the ACTIONS column.
Note: Re-invite is only available under the Actions column for clients whose progress is Invite Pending.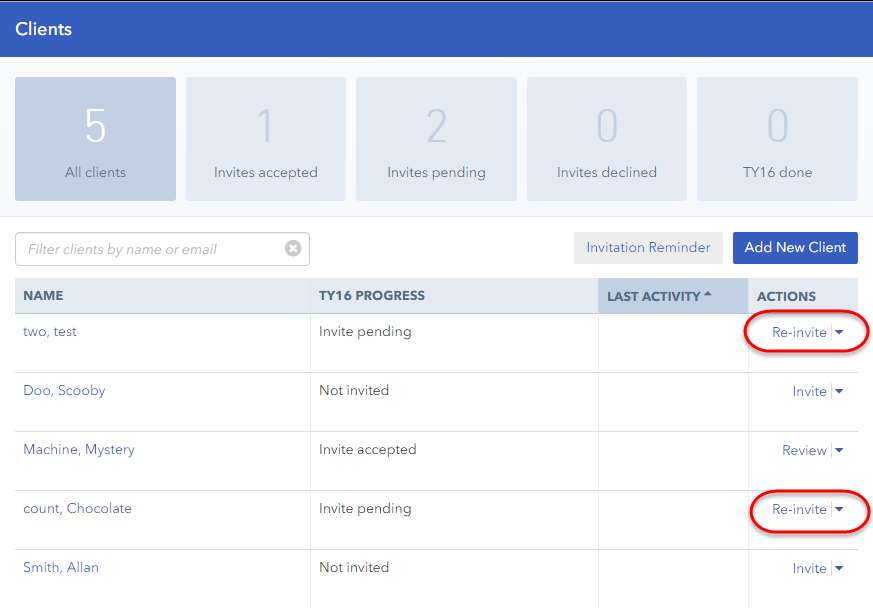 You'll now see the Invite to Intuit Link email template. You can modify this email text on this screen.
Select Send Invite when ready to send.
Note: Clients who have accepted an invitation with one email address can't be re-invited using an alternate email address.