Beginning in ProFile version 2021.4.7, the T1134 can be e-filed in the T1 module. It must be filed separately from the T1 return.
How to e-file
After completing the T1134 return, make sure Yes is selected for the question Did taxpayer own an interest in a foreign affiliate at any time in (tax year)?



Go to EFILE in the menu bar and select EFILE the T1134...



Click Start in the session window to transmit.



The EFILE processing window appears.



If successful, a confirmation box with a green circle and a checkmark will appear. It will have a confirmation number, transmission date and Intuit transaction ID. Print the page if needed and close the window.



Possible reasons for a failed transmission
If EFILE transmission is unsuccessful The EFILE session window will show a red circle with a white line through it. The status box will list reasons why transmission wasn't successful. In this scenario, the preparer didn't select Method of contact for on Pre-assessment and Post-assessment on the Info page, which are required.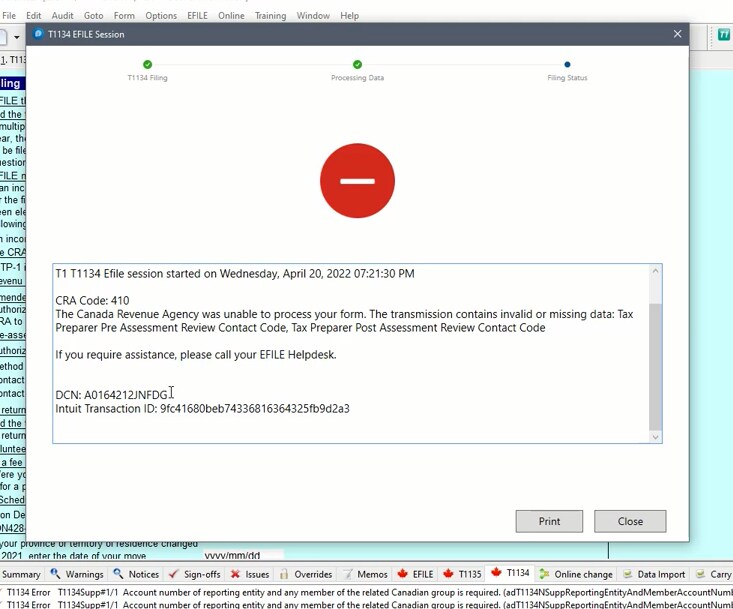 The auditor has a tab for T1134 errors. Errors listed must be addressed before the customer can e-file. If you do not, you will get a message reading Processing failed. As per the message, you need to go to the T1134 tab in the auditor and address any errors.