When installing or updating ProFile, AVG detects the update as a Trojan horse.
Allow exceptions for ProFile in AVG
1. If this message appears, click Ignore threat.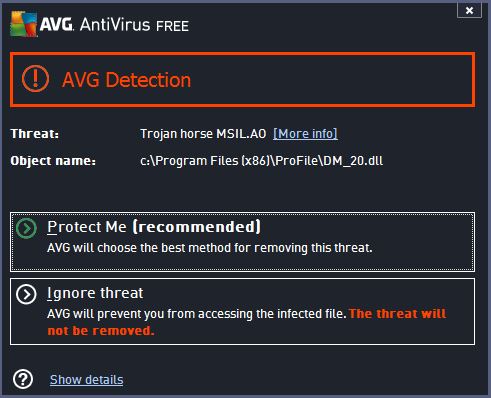 2. Open AVG.
3. Go to Options > Advanced settings.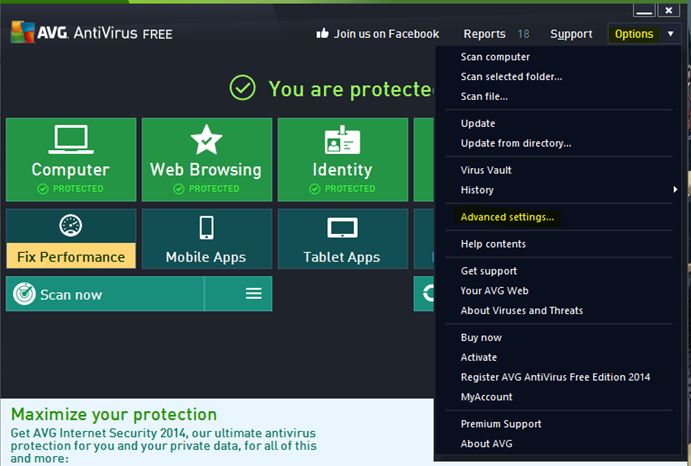 4. Click on Exceptions and then select Add Exception.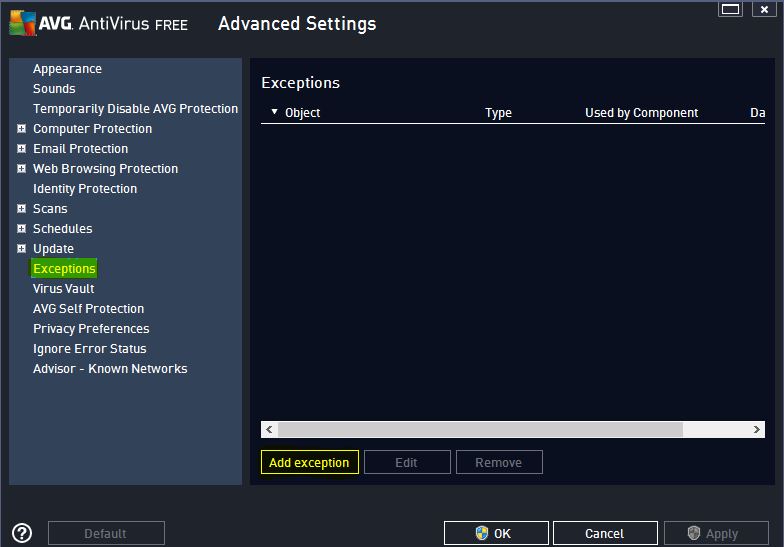 5. In the drop-down menu under Exception type, select Folder.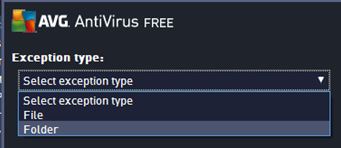 6. Browse to the ProFile folder C: Program Files (x86) > ProFile and click OK.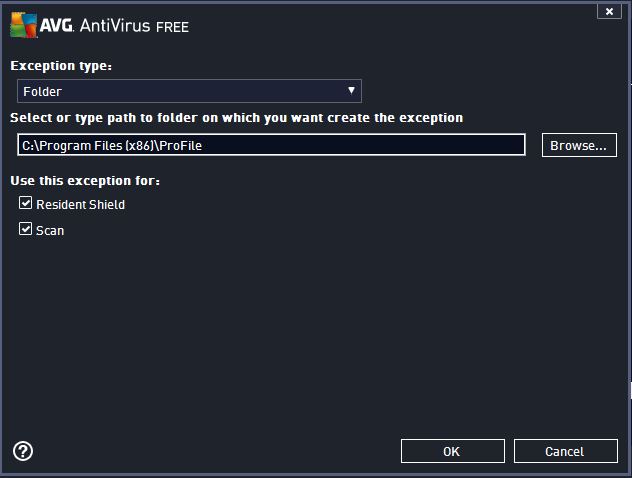 7. Click Apply and then OK.