There are several ways to search for forms and schedules in ProFile.
The toolbar search field
The search field in the toolbar allows keywords to be entered, which ProFile will match to any form that contains information related to the search criteria.

The Form Explorer
The Form Explorer contains four search features: List, Detail, Key, and Line.
The Key option offers the ability to search through keywords.
The Line option offers the ability to search through line numbers. This will give a result containing the schedule or form that contains the particular line, as well as the description.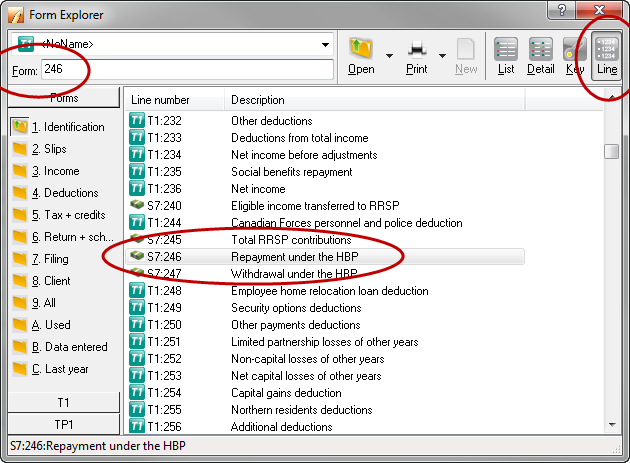 The List and Detail options allow you to search for forms or schedules by entering their name in the Form field search.