ProFile users may encounter an Unable to Complete Task error message.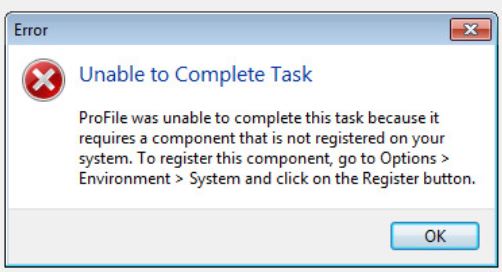 The error reads: ProFile was unable to complete this task because it requires a component that is not registered on your system.
Workaround
It is necessary to register the missing component on your system.
1. Select Environment under the Options drop-down menu in the top toolbar.
2. Select System.
3. Click Register; the component registers.
This issue will be fixed in an upcoming release of ProFile.