If a return has a net farm loss of $32,500 or more, CRA allows a deduction of $17,500 from other income. The remaining net farm loss balance becomes the restricted farm loss.
When the farm loss deducted in the return is different from the actual farm loss because of the restricted farm loss calculation, this should be indicated on the T1 jacket on the line 14099, Farming income.
This can be done by nagivating to the SelfEmploy form and changing the question Add back: Restricted farm loss? to Yes: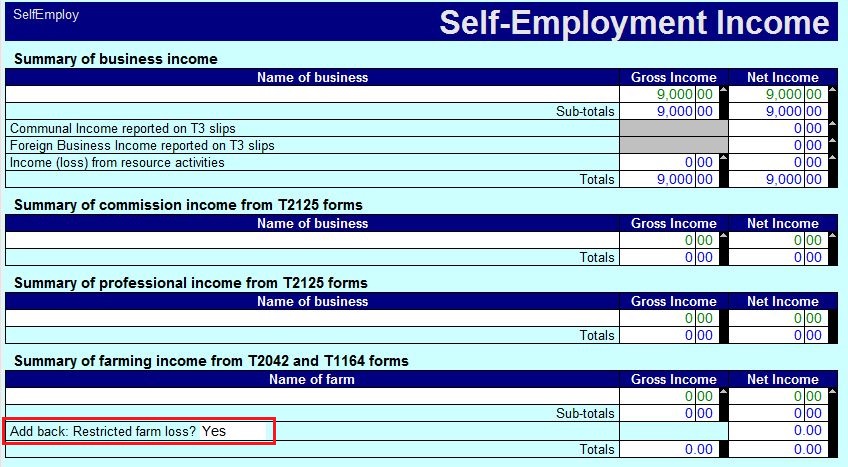 This will trigger ProFile to indicate Section 31 in the blank field next to the Farming income title on line 14099 of the T1 jacket.
Note: line 14099 was line 168 until tax year 2019.