1. Open ProFile.
2. Select the Database option from the Options drop-down menu in the top toolbar.
The Database/Client Explorer Options window displays.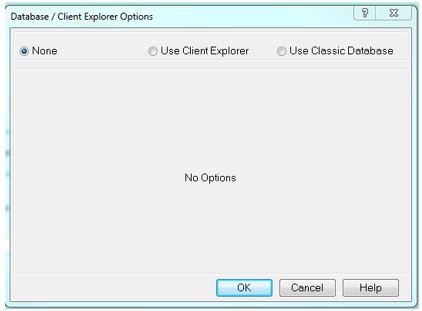 3. Select the Use Client Explorer option; the Client Explorer menu displays.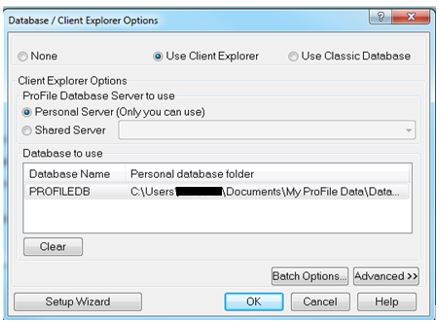 4. Select the Personal Server or Shared Server option.
5. Select the folder path if a shared server is being used.
6. To create a shared server, click the Setup Wizard button.
7. Click the Advanced button to explore additional options, including the handling of clients with no SIN.
8. Click the OK button when completed.
The Client Explorer is set as the database option.