The filing authorization request displays: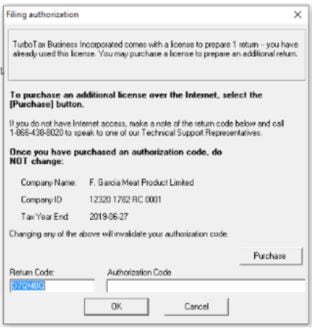 TTBInc allows for only one return to be filed per IKC.
If the return has already undergone EFILE the return can still be printed, but the user cannot choose the Print final copy option.
1. To print a return after it has undergone EFILE, select the Print option under the File menu: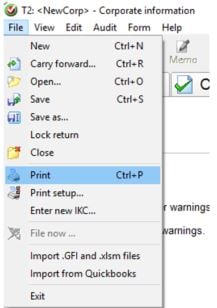 The Print Selection window displays.
2. Select either the Print copy for review or Print single form option: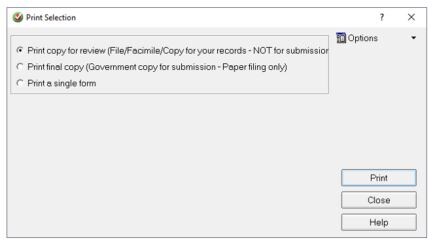 3. Click the Print button; the copy prints.