When trying to print from ProFile, print setup is not matching the previous year's settings. This may be generating a printing error or the document is not printing properly.
Go to File > Print Setup.
Switch the module year to the previous year. In that window, all of the print settings from the previous year will be listed.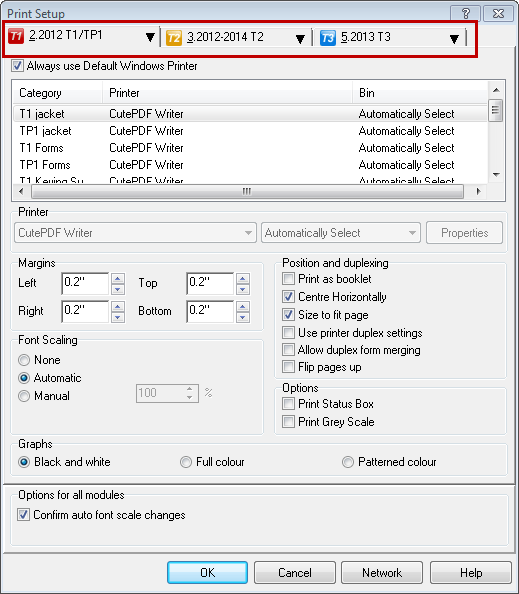 Under Category, you'll see the applicable forms, jackets, letters, etc., which are applicable to the module. Ensure each one is individually selected and then note the Margins, Font Scaling, Position and duplexing and Options values.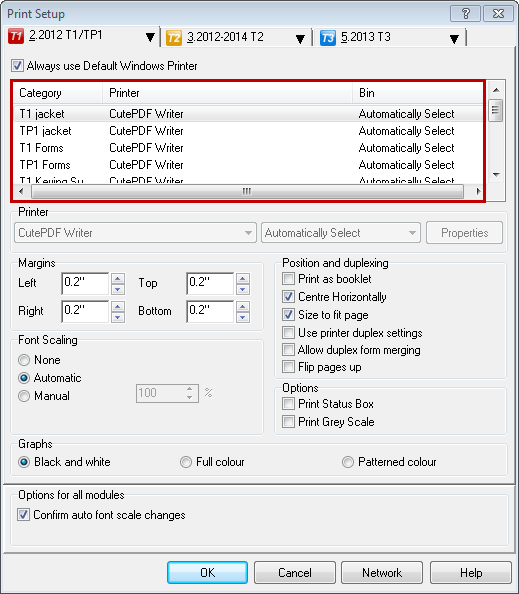 Return to the current year and match the settings.
In the case of the Font Scaling not matching, click on Manual, type in the right percentage, then switch back to Automatic.
Note: There is no way to carry this information forward.