Occurrences:
ProFile is unable to write to folder to save a return, PDF or the .TAX file for EFILE
Access denied
Cannot write to disk
Red X on the EFILE window without an error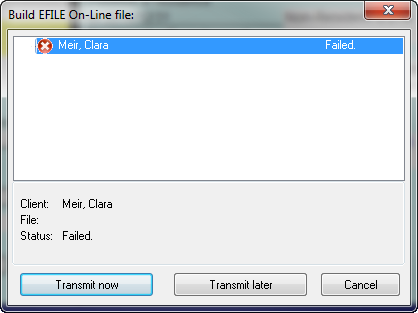 Go to the location where the ProFile returns are saved.
Hint: Go to the Options menu, choose Environment, select the File tab, and see the address.
2. Right-click on the root folder and choose Properties.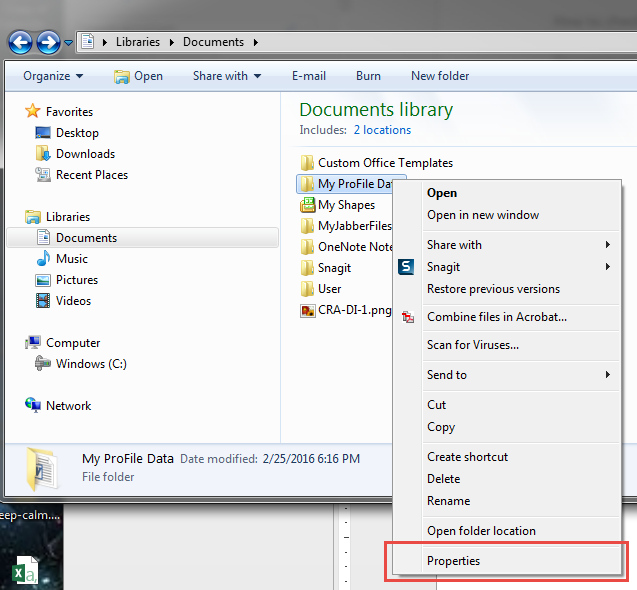 3. Select the Security tab, then select Edit.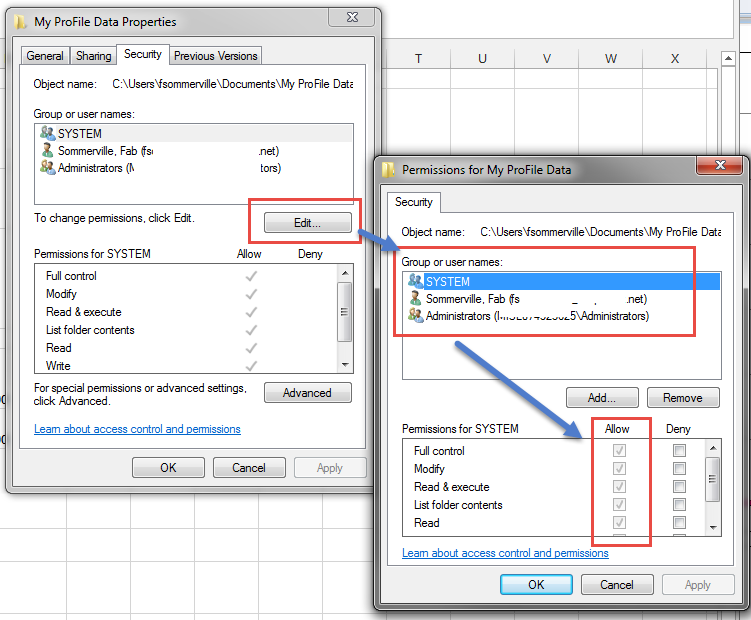 4. Under Group or user names, select each name/group listed and ensure that Full control is selected under permissions.
5. Select OK.
6. Select OK again.
7. Retry saving the files.
Note: Some security settings can only be changed by the network administrator.