If the Entitlement Client is corrupt, it will cause ProFile to generate this error.
Resolution
Go to C: > ProgramData.

Note: The ProgramData folder is a hidden file.

Open the GreenPoint folder.
Delete gp.dat.
Go back and open the Intuit folder, then Entitlement Client, and then the V8 folder.
Delete the EntitlementDataStore.ecml file.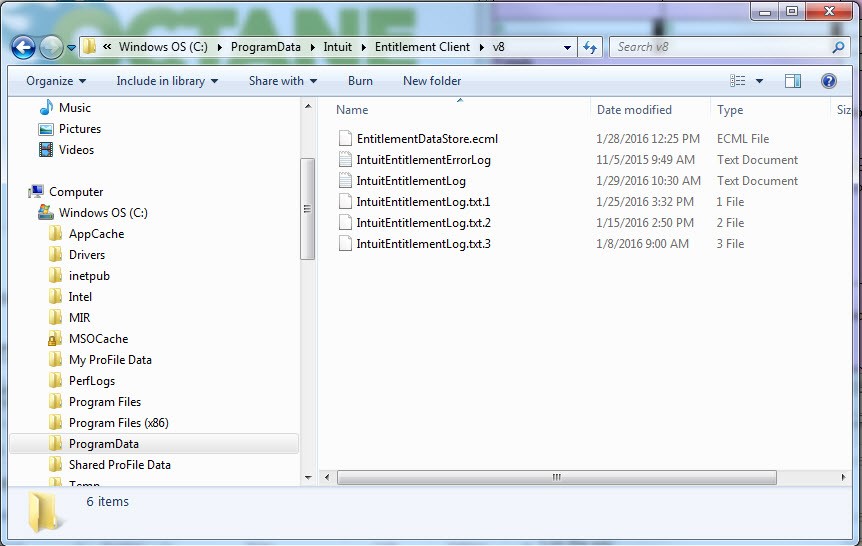 5.    Close Windows Explorer, open ProFile, and enter the license.