If corporation gross income is over 1 million dollars, internet filing is mandatory or fines will be applied, as well as a standard penalty applied if more than 10 returns are filed. For more information, visit the Mandatory electronic filing for tax preparers website.
For OnePay T2 users who have more than a million dollars of revenue and who have not registered to EFILE, visit CRA: Filing Information Returns Electronically to receive a Web Access Code (WAC) to EFILE the return.
Paper file the T2 and print the barcode
Go to the Corporate information page.
Select No for the question Internet file this return?
Do a preparer sign-off on that field.

Go to File > Print.
Select T2 Paper as the job type.
Select the CRA copy in the Print Details window.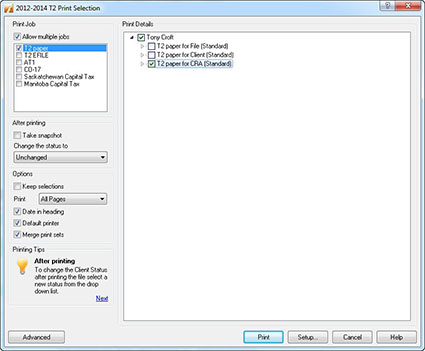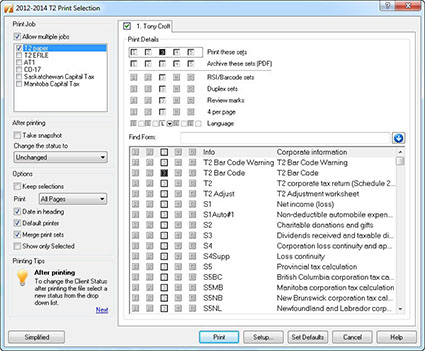 Select Print.