What is OnePay?
OnePay is a one-time license that allows a ProFile customer to file a single T1, T2, or T3 return. It is an alternative to purchasing a full ProFile license that allows for unlimited returns.
Who is OnePay for?
A OnePay license is best-suited for:
An existing ProFile customer whose license has expired, but still needs to file a return or returns in a later module
A new ProFile customer with a limited number of returns to be filed
A resident of Quebec at the end of the fiscal year, and only the Federal module has been purchased and not the Quebec TP1 or the Quebec T646*
A ProFile customer with a business registered in Quebec*
*In the event of the OnePay purchase for Quebec, the preparer is required to NetFile the TP1 separately from the Federal. They also require a NetFile QC Number and Access Code. For more information, visit Revenu Quebec (French only).
Note: If the taxpayer resides in any other Province and has an RL-1, the TP1 return may not be necessary. See this Revenu Quebec article for more details.
What modules does OnePay apply to?
T1, T2, and T3 modules are eligible for the OnePay license option.
Note: A OnePay purchase is not necessary for CO-17 when a T2 license supporting the required year is active.
Why am I being prompted to purchase a OnePay license?
If a ProFile customer attempts to populate a form for any module (for example, T1, T2, or T3) without an existing valid ProFile license, the OnePay purchase wizard displays.
Can I use Auto-fill my Return (AFR) with OnePay?
Yes. Prior to using AFR with OnePay, the preparer:
Requires an EFILE account
Requires a representative ID
Needs to EFILE a T1013 form
Review this article to learn more about authorizing or cancelling a representative.
How do I purchase a OnePay license?
OnePay licenses purchased on and after June 6, 2022 now have a license number that needs to be entered in ProFile. The license no longer gets embedded into the file, like in previous OnePay processes. You no longer have to worry about immediately saving the file after purchase. The OnePay will be available to use on any file, until that file is printed or EFILED.
Activating a OnePay license on or after June 6, 2022 requires ProFile version 2021.4.8 or later.
Note: If purchasing a OnePay for a recurring client, carry forward the return(s) before purchase.
1.  Open a return in the appropriate module (for example, T1). If you are purchasing a OnePay upgrade, open the file and select Purchase OnePay... from the File drop-down menu in the top toolbar. Alternatively, select the OnePay star button in the shortcut toolbar.

The Choose your Plan option window displays.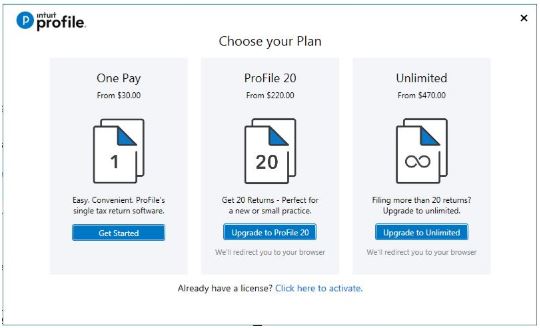 2. Click the Get Started button under the preferred OnePay option.
3. Review the Shopping Cart window and click Next to proceed.

4. Enter your Intuit one account ID and password. At the bottom of the dialogue box, there's a link to create an account if necessary.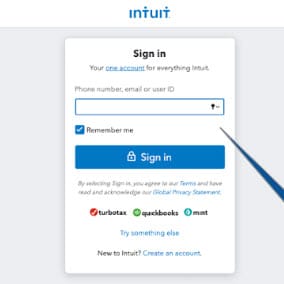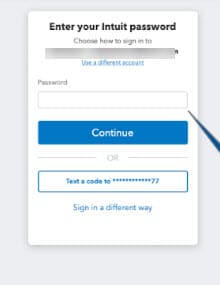 5. The Shopping Cart window reappears. Click Next again.

6. Select the company associated with the account for the purchase:

7. Enter your OnePay purchase billing and credit card information. Click Next.
8. Confirm that the information is correct and click Place Order.

The Order Details window appears. This will include your license information. This information will also be included in an email.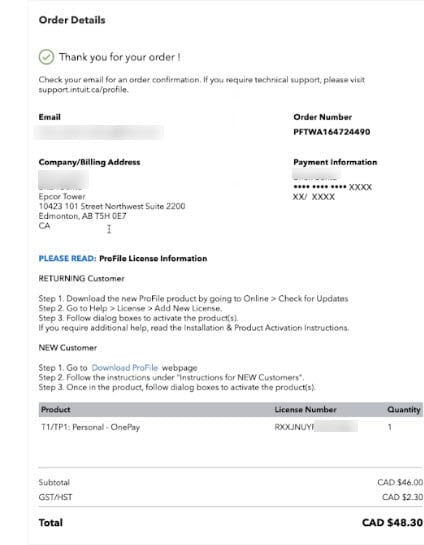 9. In ProFile, go to Help and select Manage Licenses. Click Add New to add the OnePay license. Enter the License Number from your receipt in the LICENSE KEY field and click Activate. You can ignore the PRODUCT CODE field.