Issue
French accents are incorrectly displaying in some ProFile menus. Menu functionality is not impacted:

This issue is caused by an issue with Microsoft operating system, not ProFile.
It occurs for users with the following configuration:
Windows 10
French language in Windows
French language in ProFile
Resolution
1.  Open the Windows Control Panel.
2. Select "Région".
The "Région" window displays: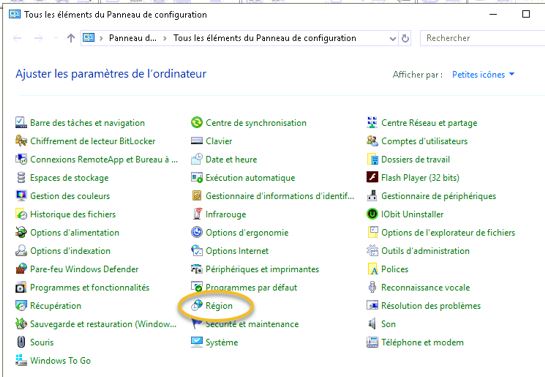 3. Select the "Administration" tab.
4. Click "Modifier les paramètres régionaux":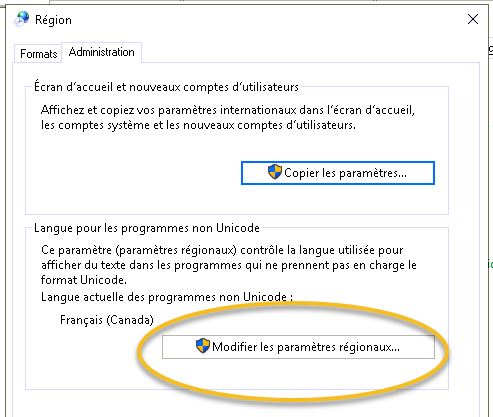 The selection window displays: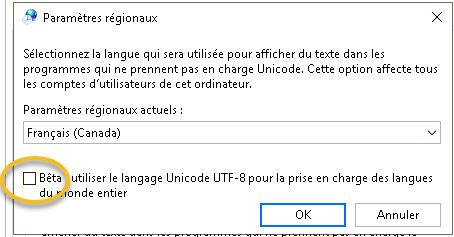 5. Uncheck the box "Bêta" in the lower-left corner.
6. Click the "OK" button to save the changes.