Access Workpapers
1. Log into your QuickBooks Online Accountant account.
2. Select your client's books from the Go to client's QuickBooks menu.

3. Click the toolbox icon in the top menu bar and select the Workpapers option.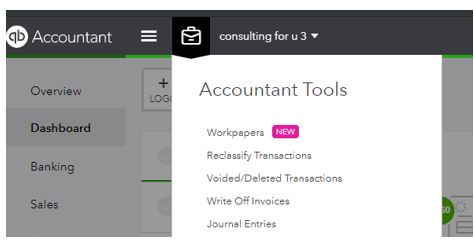 4. Select the applicable tax year for export.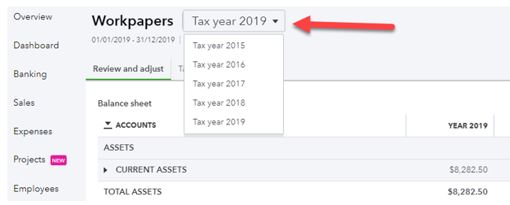 5. Select the Tax mapping option.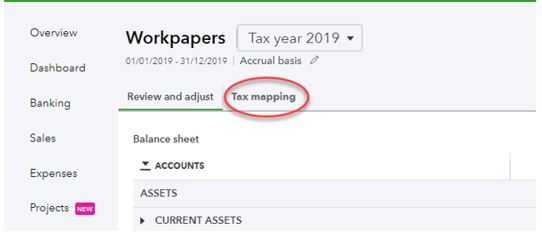 6. Common accounts are automatically associated with a GIFI code. Review all GIFI codes and adjust as necessary.
7. Complete the NOT MAPPED section.

8. Select the pencil icon and adjust any of the tax mappings.
9. Use the dropdown to select the correct the GIFI code. You can also quickly search for tax mappings by keywords.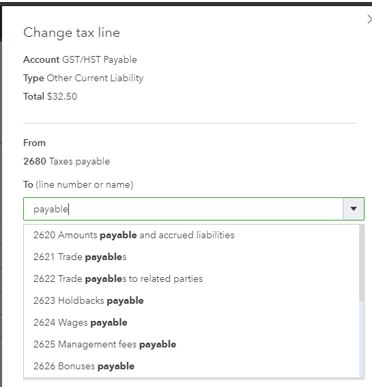 10. Select Export GIFI file under the Choose tax option drop-down menu.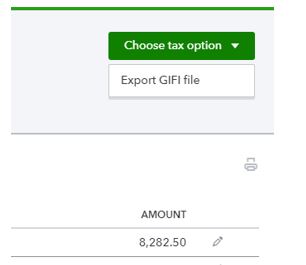 A GIFI file saves to the hard drive for import into ProFile.
Import the GIFI from ProFile
1. Select QBOA Import from the File drop-down menu in the top toolbar:
The Import file window displays.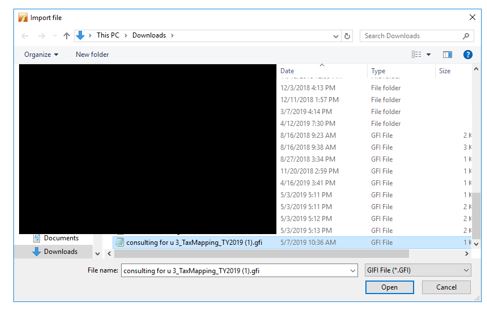 2. Select the file to import and click the Open button. The file imports.
3. Select OK; the process completes.
Print from Workpapers
1. Navigate to the Workpapers tab.
2. Select the printer button to print the trial balance with GIFI mappings: