The CRA has changed how pre-printed forms for FX are purchased this year. Customers can no longer duplex print slips from FX returns.
Resolution
A workaround is possible within ProFile to recreate pre-printed forms.
1. Open ProFile.
2. Open the FX return from which to print a slip.
3. Select the Print Slips... option from the File drop-down menu in the top toolbar.
4. Select the slip to be printed in the Slips section.
5. Select the following options in the Copies/Forms to Print section: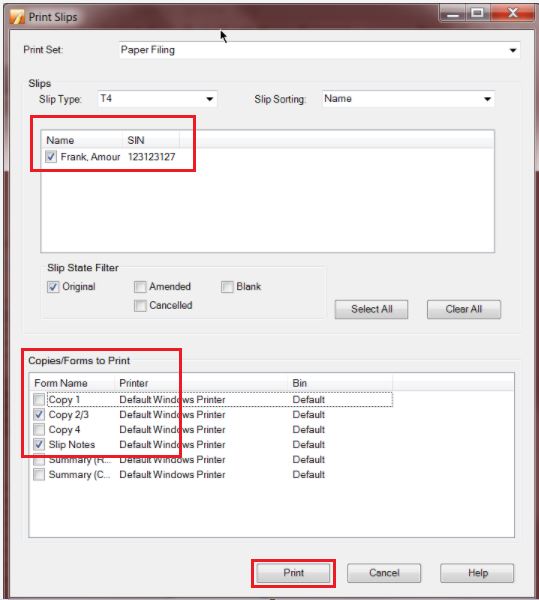 6. Click the Print button.
The slip prints. This print configuration produces a two-sided print that duplicates the pre-printed forms format.
For more information on the changes to pre-printed FX forms, visit the CRA page Order remittance vouchers or payment forms.