1. Select Module from the Options drop-down menu in the top toolbar. The Module Options window displays.
2. Select the Disclaimer tab.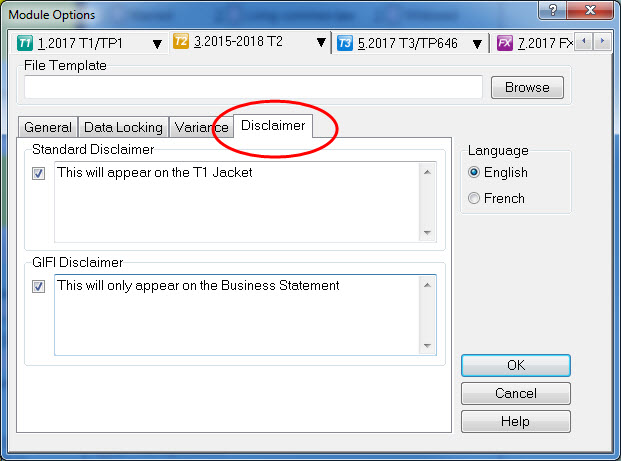 3. Select the checkmark in the Standard Disclaimer section; it will be seen on the T1 jacket.
Note: A Business Disclaimer can also be check marked. This will appear on the bottom of the T2125 and T776 forms.
The disclaimers can the same or different, according to need.