There are two ways to leave feedback about ProFile within the program:
1. Select Send Feedback under the Help dropdown menu in the top toolbar: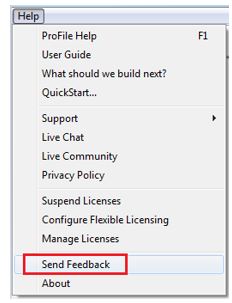 2. Select the Suggestion button in the top toolbar:

Both options open the ProFile Feedback window.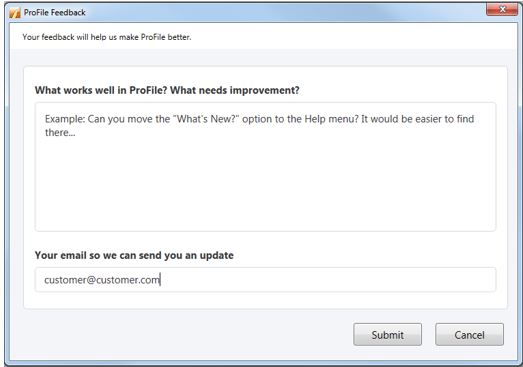 Provide feedback in the top field on what works well in ProFile, and/or what needs improvement.
Enter an email address in the bottom field to receive updates on the submitted feedback. The ProFile product design team will reach out to customers if more information is required regarding the feedback or suggestion.