Automatic font scaling is not working when printing.
Resolution
The Automatic Font Scaling option defaults to the amount that is shown under the Manual percentage.
1. Select the Print Setup option under the File drop-down menu in the top toolbar.
2. Select the Manual option button.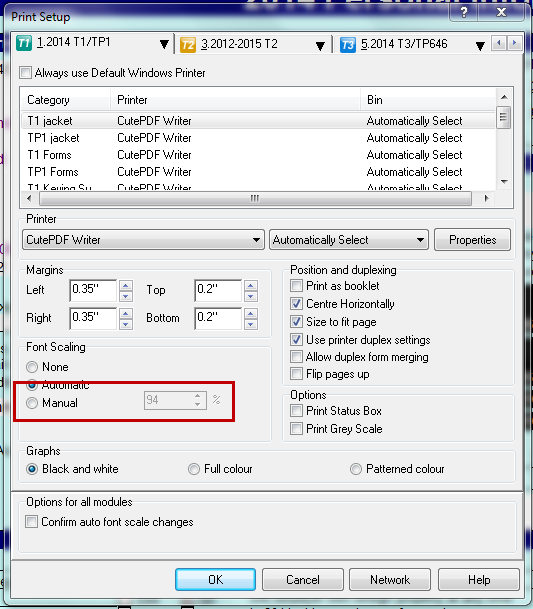 3. Set the value to 100%.
4. Select the Automatic option button.
5. Click OK.