When too many items are entered in a form, the length of the table can extend over the preset page break and interfere with printing.
The following error message displays:

The full error message reads: "ProFile is unable to correct your printer's settings in order to print the Foreign. This may indicate a problem with your printer's configuration or font installation. Please have your computer technician check the problem."
Resolution
Select Print Setup from the File drop-down menu in the top toolbar. The Print Setup window displays.
Ensure that Confirm auto font scale changes is selected: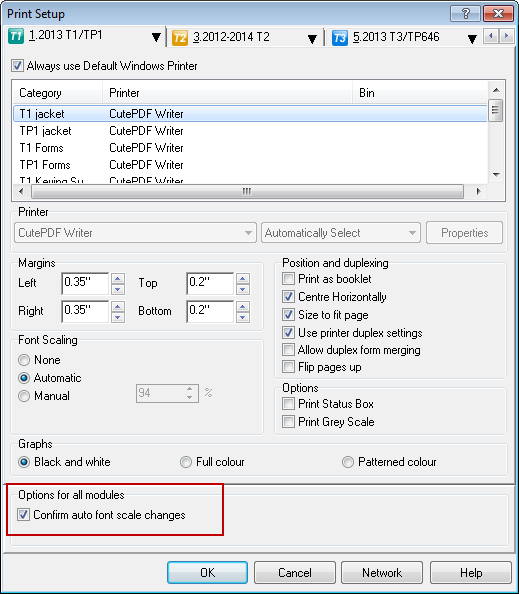 3. Select Print Form on the top menu bar:

The Confirm menu displays.
4. Select the option to Skip automatically adjusting my settings this one time: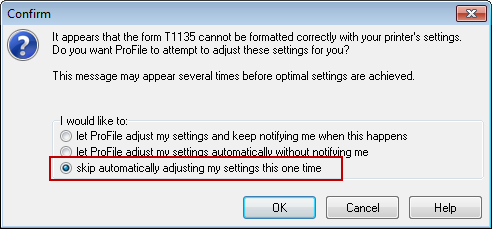 Note: This option may have to be selected a few times, depending on the length of the form.
5. Select OK; the issue should be resolved.