Issue
ProFile users encounter error 10060 when attempting to NETFILE an AT1 return: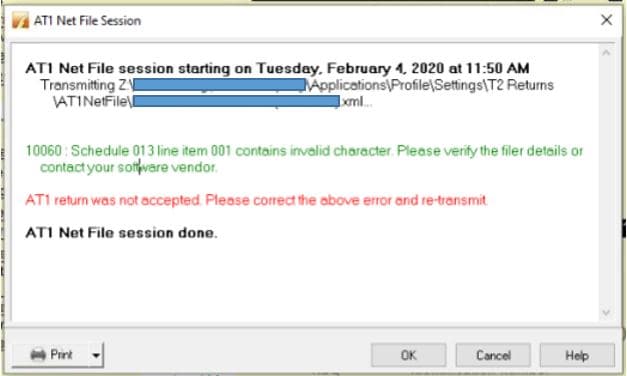 Resolution
1. Review the error message and identify the AT1 form and line being referred to.
For example, if the error reads "Schedule 013 line item 001 contains invalid  character", this means that AS13 has an invalid character at line 001.
2. Review the line and identify the issue. In this case, the content on the line is missing or incomplete (in most cases, right-click on the last line and delete the last row):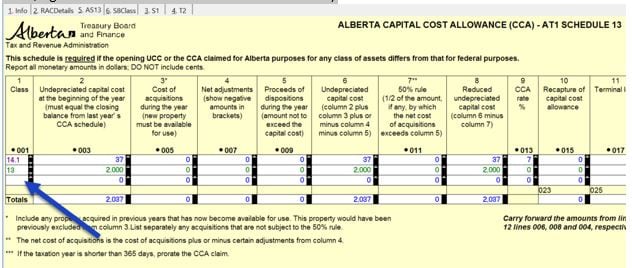 3. Select Properties under the File drop-down menu; the Properties window displays.
4. Uncheck the AT1 Errors checkbox: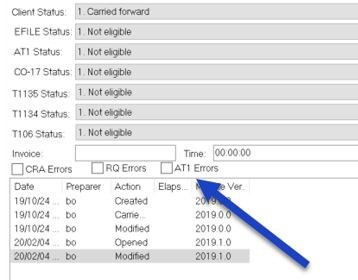 5. Save the file.
6. Attempt to NETFILE the AT1.