Issue
The following error displays when filing form T1135 in 2019 T1: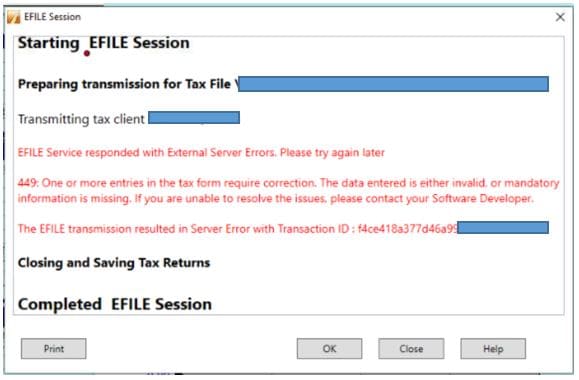 The error reads: "449: One or more entries in the tax form require correction. The data is either invalid, or mandatory information is missing. If you are unable to resolve the issues, please contact your Software Developer."
Workaround
Select the applicable province from the Province menu on the Info page and attempt the filing again.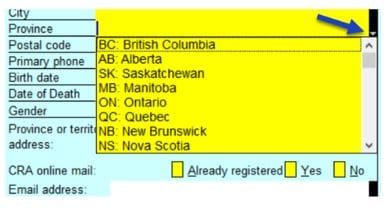 Resolution
This issue will be fixed in future release of ProFile.