ProFile users can use a file template if certain fields contain the same data for all their clients - e.g. the same province of residence for every new file.
With a file template, ProFile automatically completes specific fields in new data files according to set specifications. ProFile users build a custom file template with common information, and ProFile bases all new files on that file template.
ProFile users can create a file template for each ProFile module.
ProFile users should consider which forms and what sequence of forms to see when first creating a new file. Open these forms and organize them before saving a template; ProFile bases all new files on the contents and setup of the saved template file.
For example, if you have a template file where the province of residence is set to Alberta, but the taxpayer name is Mary Smith, all your new files will open with an Alberta residency, but will also have a taxpayer name of Mary Smith.
Note: When past year files carry forward, the information from the previous year will always overwrite any file template data. Using a template with default settings will not cause data loss during carry forward. A file template will also not apply itself to returns already saved in the module.
Create a file template
Create a new tax return.
Enter data into any field on any form.
Open any forms that ProFile should automatically open when creating a new client file based on this template.
Save the file.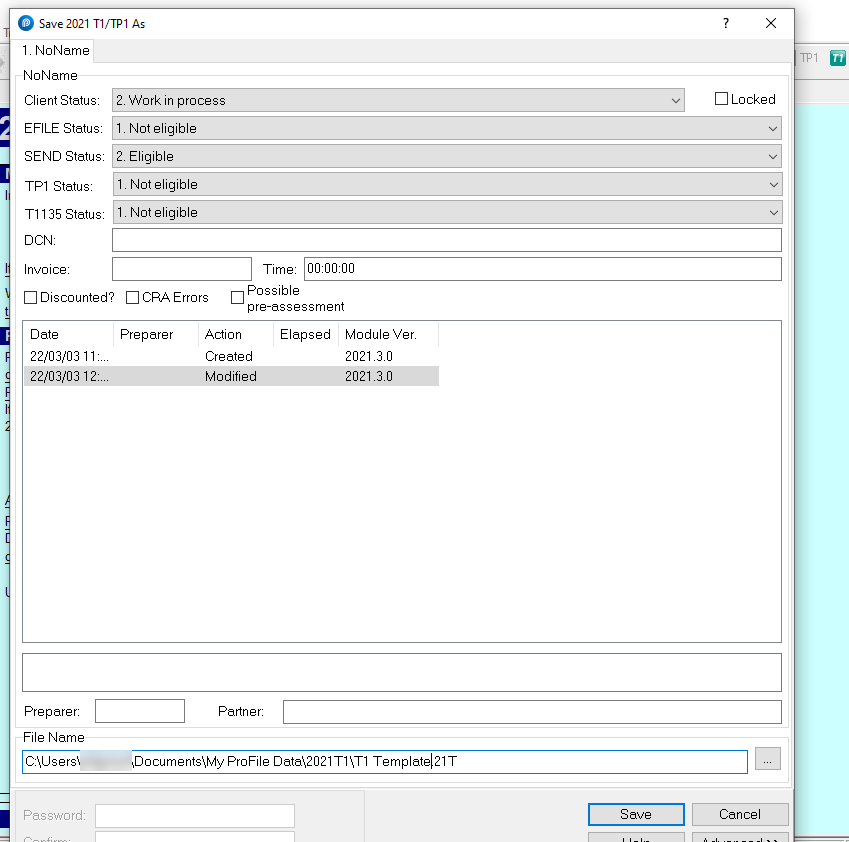 5. Select the Module option from the Options drop-down menu in the top toolbar.
6. Click the Browse button beside the File Template field. Browse to where your new template file is located.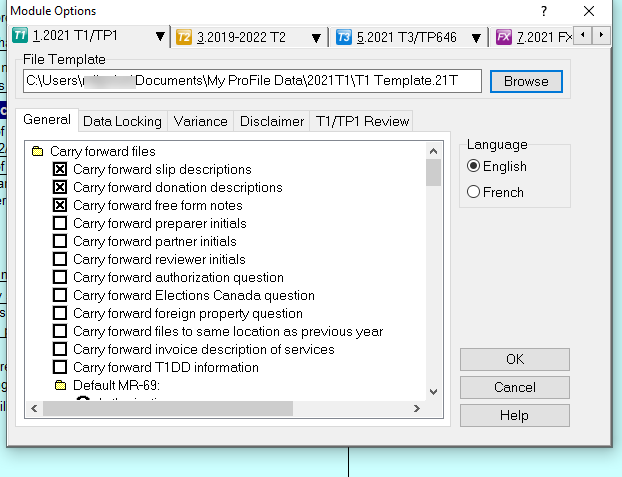 7. Save the template into a shared server folder if the template will be shared with other users on a network.
Note: File templates will only affect the primary taxpayer. For both the returns to be affected, a coupled template must be created. If carrying forward a single return with a coupled template, ProFile will not create a spousal return for the single individual.