Duplex printing lets preparers to print returns on both sides of a single sheet of paper.
Set up duplex printing options
1.  Open ProFile.
2.  Select Print Setup from the File drop-down menu on the top toolbar. The Print Setup window displays.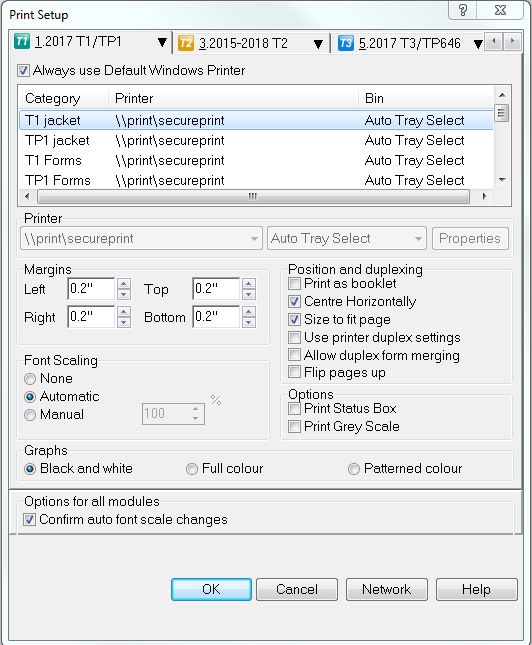 3.  Select the desired tax year and module from the tab menu at the top of the window. A list displays below the tabs, detailing available forms, letters, and more.

4.  Uncheck Always use Default Windows Printer above the Category heading.
5.  Select the first item under listed under the Category heading.

6.  Select the Properties button under the Printer heading. The print properties window displays.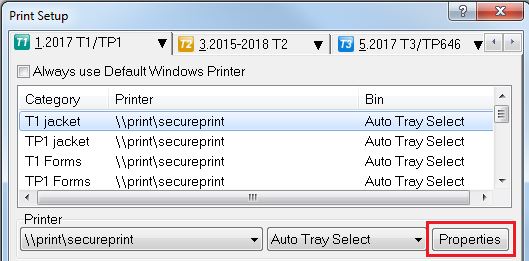 7.  Select the duplex printing option from the options presented. Note that this option may vary in name based on the individual printer manufacturer. The option may display as 2 on 1 (2 sided), or similar.
8.  Select the OK button.
9.  On the Print Setup window, select the option Use printer duplex settings. This activates the duplex settings.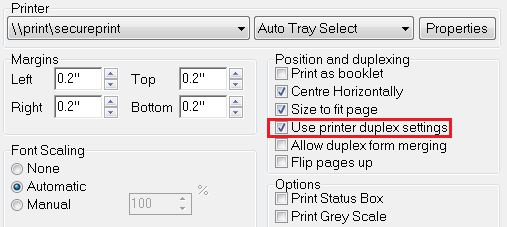 10. Repeat the duplex printing configuration for each applicable option under the Category list.
11. When printing, make sure in the advanced view of the Print Selection window that Duplex sets is marked:
If you want duplexed sets to be selected for every job, set up duplexing by selecting Form Selection from the Options menu: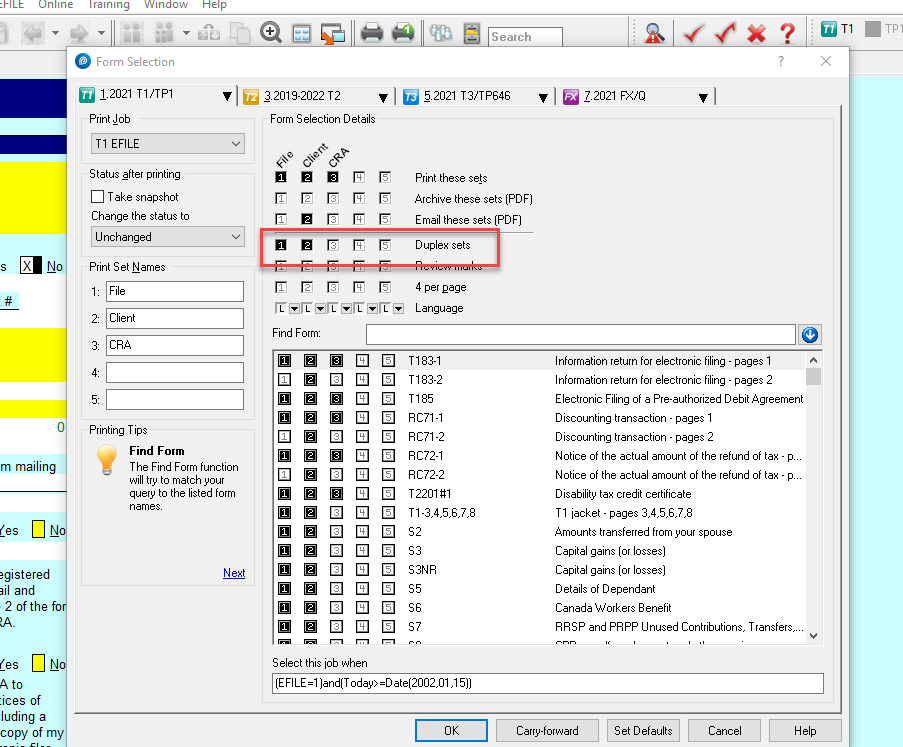 Note: The setup process has changed for T2s in the 2021-2023 and later T2 module, CO-17 returns in the 2020-2023, and later module and TP1 returns in the 2021 and later module.
You can review our support article Print method for TP1, T2 and CO-17 for more information.