When entering a license key, no error occurs, but ProFile does not accept the license or provide a green check mark as confirmation.
Resolution
ProgramData is a hidden folder; it is necessary to search and identify it.
1. Close ProFile.
2. Open a Windows Explorer window.
3. Enter the term %programdata% in the folder search bar and press Enter.

The ProgramData folder displays.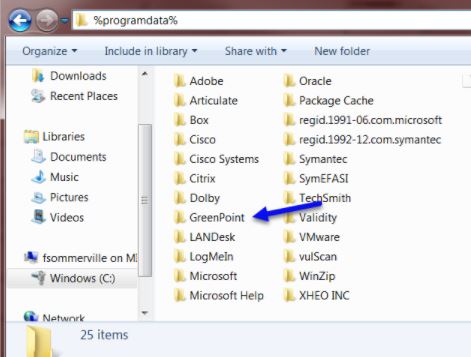 4. Rename the folder GreenPoint to GreenPoint_old.
5. Open ProFile.
6. Re-enter the license key previously attempted. The license is accepted and a green checkmark displays as confirmation.