A preparer needs to transmit a corporate return (T2), but does not have an EFILE number.
Resolution
As an alternative to acquiring an EFILE number, preparers can acquire a Web Access Code (WAC) to transmit the return.
ProFile gives preparers the ability to apply for and receive this code online through a webservice, without having to call the Canada Revenue Agency's Corporation Internet Filing Helpdesk: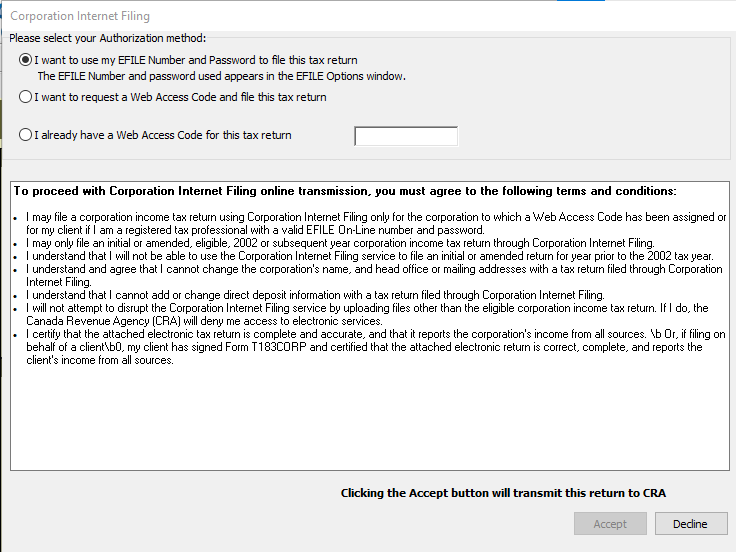 1. Select the Transmit this return option from the EFILE drop-down menu in the top toolbar.
ProFile reviews the return for any outstanding warning. If there are no auditor warnings, ProFile will display a green checkmark.
2. Click the OK button. The Corporate Internet Filing window displays.
3. In the Corporation Internet Filing window, choose the applicable method of filing the return:
Apply for a WAC; this automatically make a requests to CRA for the specific return based on the return's information, or:
Choose to enter an existing WAC
4. Click the Accept button to transmit the return.