Profile Help
Intuit
Carry forward pricing from the previous year for T1 returns
SOLVED
•
by Intuit
•
Updated February 14, 2023
Go to Options > Pricing.
Select Carry Forward in the current year's tab.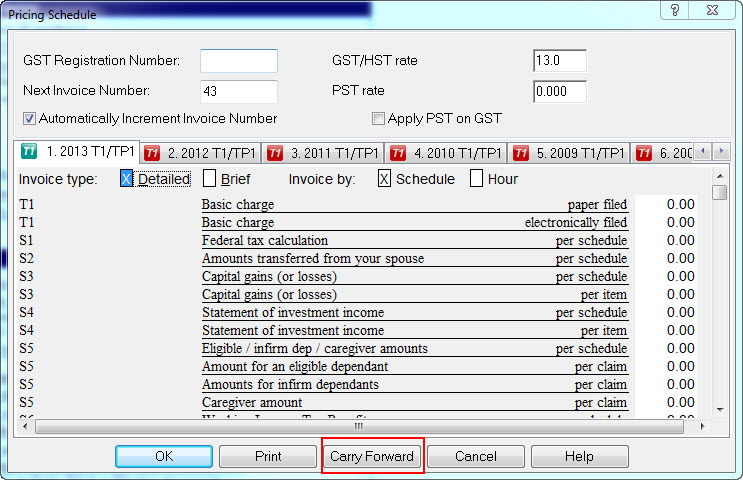 Select Yes to confirm the changes.

Select OK.
You must
sign in
to vote, reply, or post
ProFile Tax
Sign in for the best experience
Ask questions, get answers, and join our large community of Profile users.