ProFile users may encounter EFILE error EF001149 when they file a T3 return: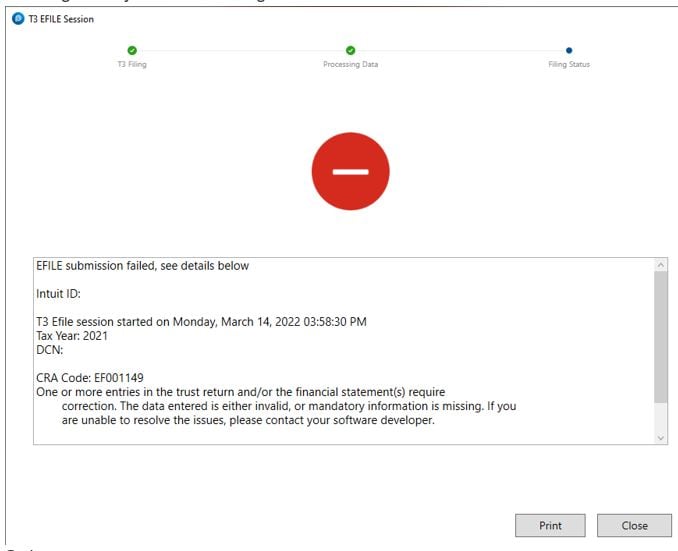 This is usually a result of missing or invalid information in the return.
Resolution
Causes may include the following:
The option "Is this the first year of filing a T3?" is set to Yes
An entry may be missing under the requirement to complete If yes, copy of trust document/will and list of assets at death if the option Is this the first year of filing a T3? is set as Yes.

Addresses are invalid or missing
An example from the Info form of incorrect information: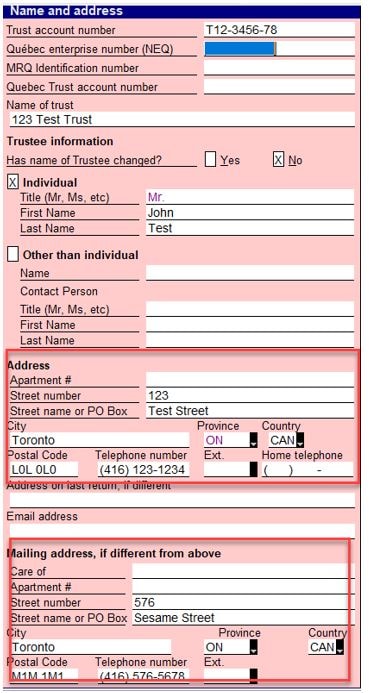 An example from the T776 form of missing information:

Note that when filing a T3 with a US address, a Postal code is needed in the Postal Code field on the Info page. Do not leave this field blank or enter a Canadian postal code. To override the formatting, select the Postal Code field and press ctrl+F2.
"Mailing address, if different from above" section filled improperly
On Info, leave this section completely blank if the mailing address is not different from the return address. If the mailing address is different, ensure it is correctly entered. You will likely get the EFILE error EF001149 if the information is provided as follows: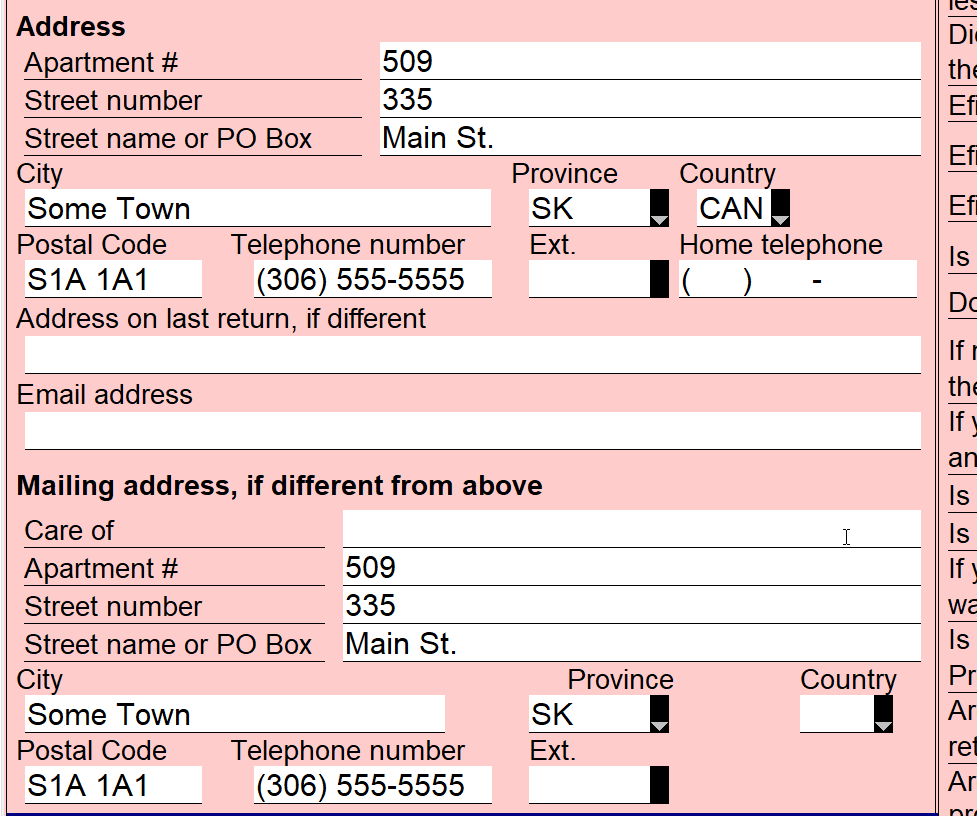 Other causes
Invalid Rep ID
Ensure the Preparer Information section of the Info page contains your most up-to-date alphanumeric Rep ID.
For information on updating your Rep ID in ProFile, review our support article.
Invalid EFILE credentials
1. Select the option EFILE from the Options... drop-down menu in the top toolbar.
2. Select EFILE Internet under either T1 or T3 in the left-side menu (it will autopopulate the other option automatically).
3. Ensure your current EFILE On-Line Number and EFILE Online Password are correct. Any alphabetic letters should be entered in all-caps.
Farm name missing on the T2042
If the T3 return has a T2042 (Statement of Farming Activities), the Farm name field must be filled.