When attempting to purchase a OnePay return, the transaction results in either an Unable to connect to the OnePay error, or the user experiences an empty shopping cart.
These issue may result from antivirus settings blocking a transaction, an existing firewall set to strong protections, or a change in internet settings following a Windows software update.
Antivirus settings
Ensure that ProFile has been added as an exception to the antivirus software running on the machine. Visit the software's website for instructions on how to create program exceptions for the particular antivirus software and version being used.
Note: Ensure that the antivirus software is up-to-date before creating exceptions, and always reboot the computer after creating exceptions.
Internet settings changed with Windows update
Internet settings can change with a Windows update, which may result in the issues being experienced.

Note: The following displays the example for Windows 10 operating system.
1. Open the Windows Control Panel.
2. Select the Network and Internet option: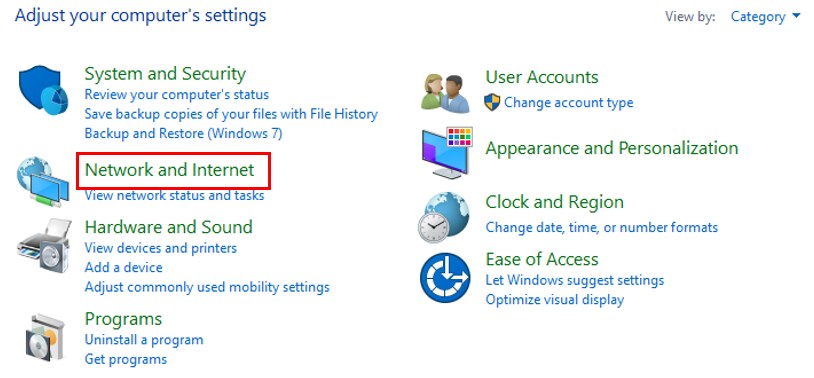 3. Select Internet Options; the Internet Properties window displays.

4. Select the Connections tab.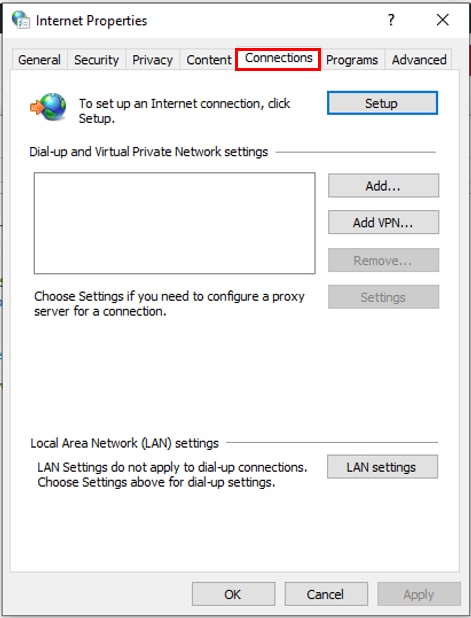 5. Click LAN Settings; the Local Area Network (LAN) Settings window displays.
6. Uncheck the Automatically detect settings box.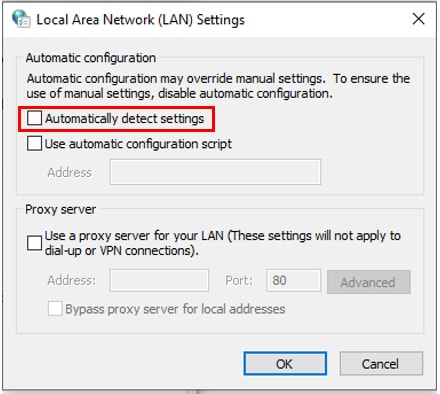 7. Check the Use a proxy server for your LAN box.
8. Click OK.
9. Select the Advanced tab on the Internet Options window.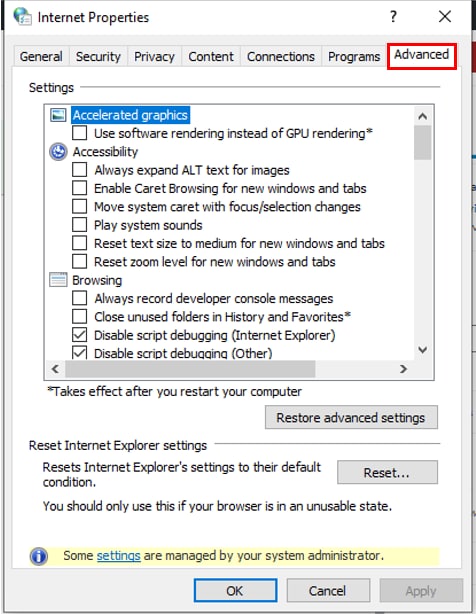 10. Scroll down and check the following boxes:
Use SSL 3.0
Use TLS 1.0
Use TLS 1.1
Use TLS 1.2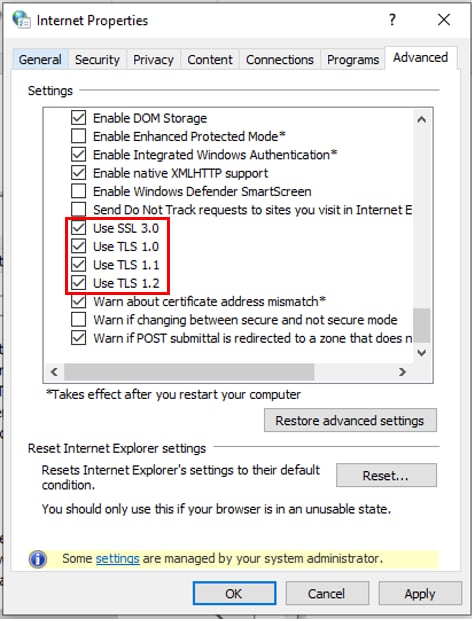 11. Click the OK button.
12. Select the Privacy tab.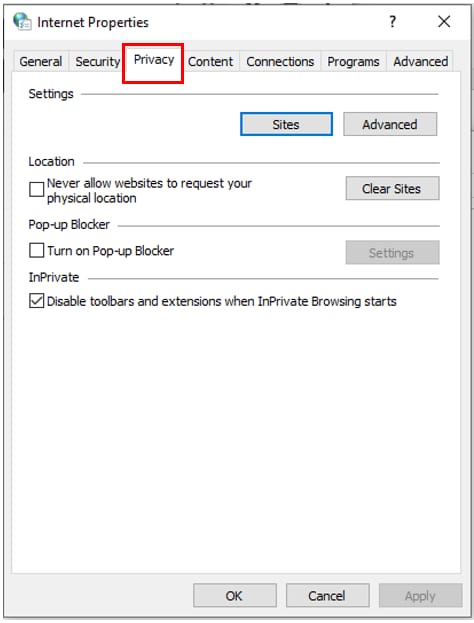 13. Click the Advanced button; the Advanced Privacy Settings window displays.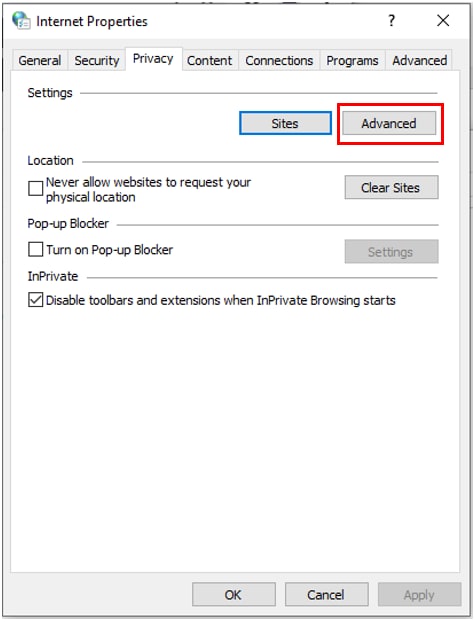 14. Select the Accept option under the First-party Cookies and Third-party Cookies sections, and check the Always allow session cookies box.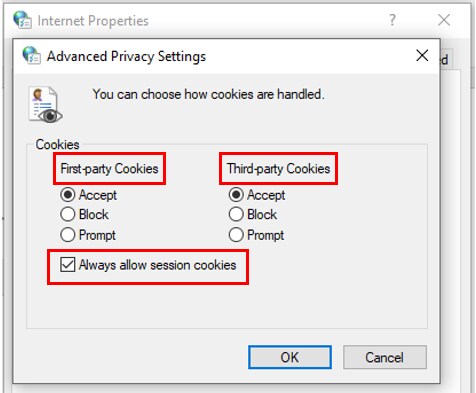 15. Click OK.
Add permissions in Windows firewall
Review our support article Creating an exception in Windows Firewall for ProFile to add a permission for ProFile to your Windows firewall.