If you receive EFILE error (# 40179 or extra T2091), this error results from having the residence entered twice in both spouse returns.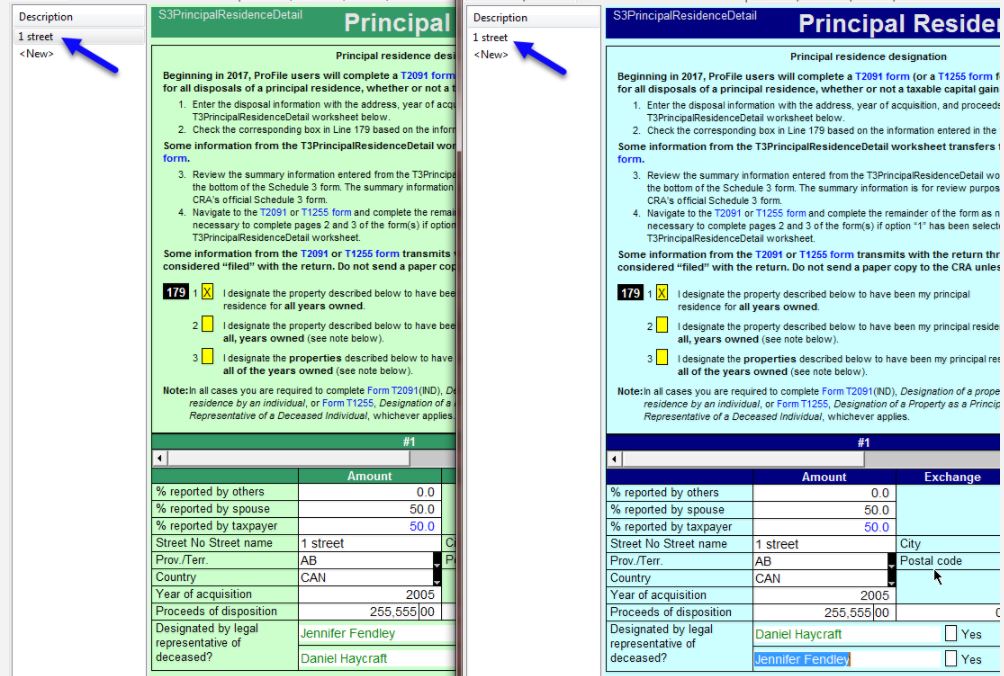 Resolution
Please note the following:
If only one property was disposed of, only one spouse should fill out the S3PrincipalResidenceDetail form
Both spouses should answer Yes to the query Did you dispose of a property… on the Info form
Open the S3PrincipalResidenceDetail form.
Right-click a field and select Delete column from the menu.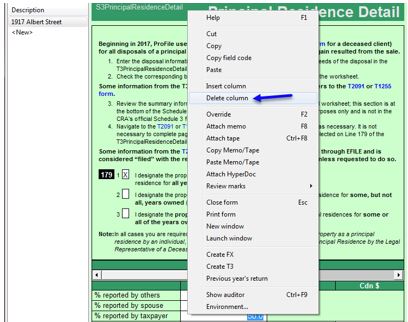 3. Select Close Form from the Form drop-down menu in the top toolbar.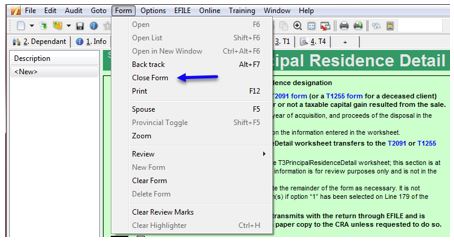 4. Return to the S3PrincipalResidenceDetail form and assign the appropriate choice (for example, 1, 2, or 3) in Box 179.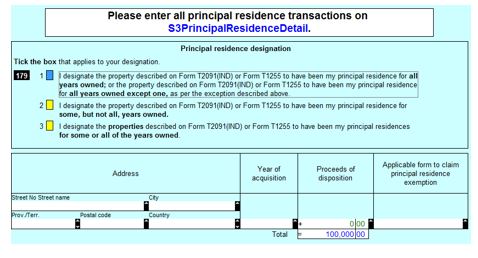 The information automatically populates from the spouse's S3PrincipalResidenceDetail form: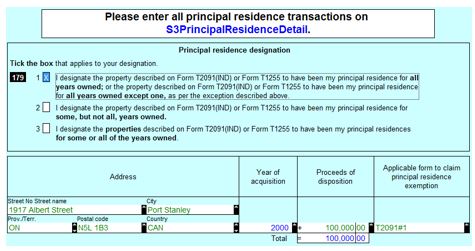 5. Open the T2091 form.
6. Enter a value on lines 1 and/or 2 as applicable for both spouses.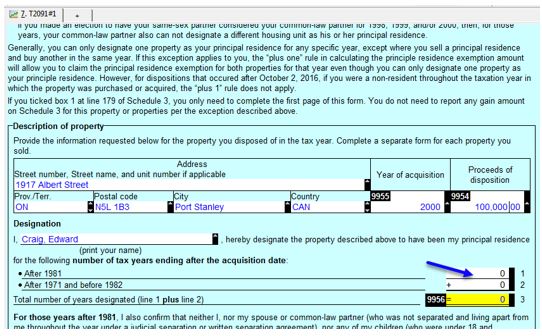 The error clears.