ProFile users are prompted to print the confirmation number for record keeping after undertaking a T2 return EFILE.
The EFILE confirmation number can be found on the return if the confirmation number is lost or is not printing upon being prompted.
For returns other than Alberta or Quebec
The EFILE transmission number is under the Filing section on the Info page of the return.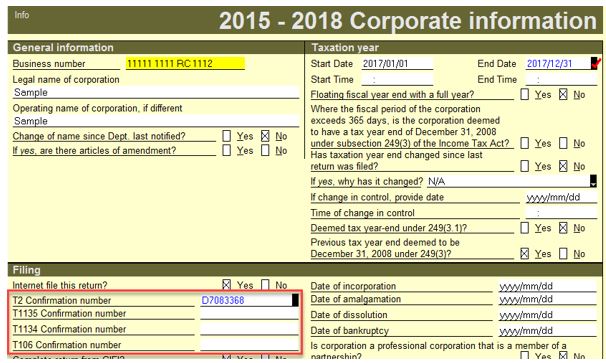 For Alberta or Quebec returns
The Alberta and Quebec transmission confirmation numbers are under their respective sections of the Info page of the return.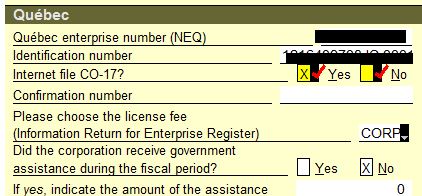 Retrieving additional T2 EFILE information
Select the Properties option under the File drop-down menu in the top toolbar.
Review which preparer undertook an EFILE or the time at which it underwent EFILE.