The Client Explorer Personal Server is a standalone database which does not link to another Client Explorer on the network, or share the database with others. No one else will be able to access this database over the network unless it is shared later.
Although the Client Explorer Personal Server can be used to index files shared on a network, the Client Explorer index cannot be shared, which means that changes in one Client Explorer on the network will not be reflected in another.
Clear the database
Start with clearing the database first, to make sure there aren't any duplicates or incorrect locations listed.
Go to Options, select Database, and then select Clear.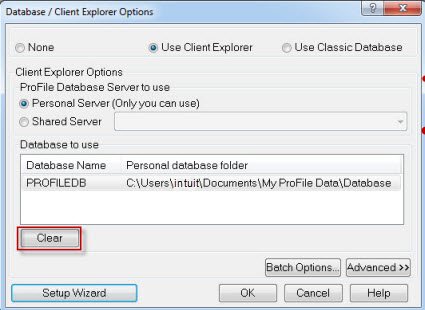 2. Make sure only the top checkbox is checked, then select OK, and then OK again.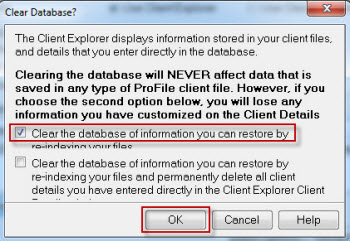 Configure the database
Now the database can be configured.
1. Go to Options, select Database, choose Client Explorer, and then select Setup Wizard.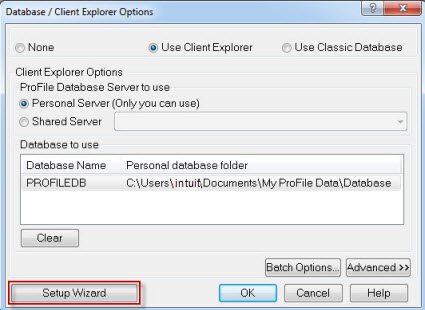 2. Follow the prompts: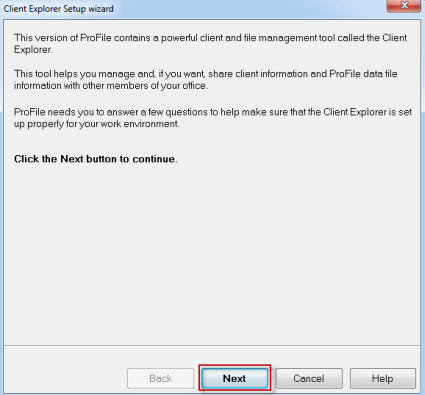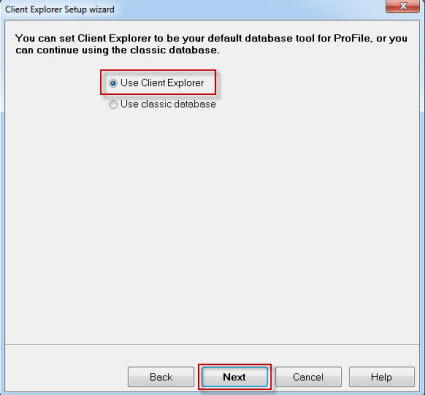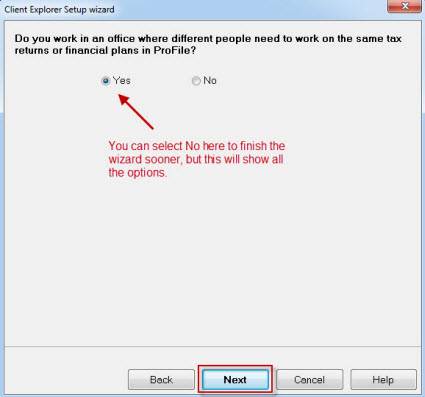 3. Select Work with a personal collection of client and file information, and then select Next.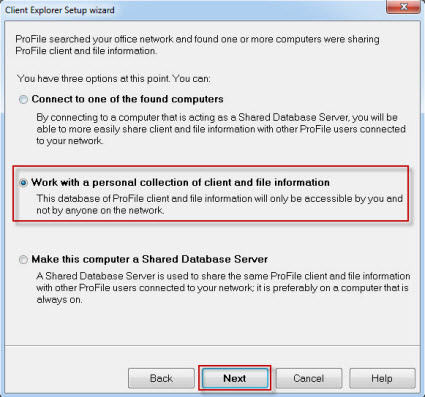 4. With a successful configuration, a confirmation will be shown. If so, select Finish.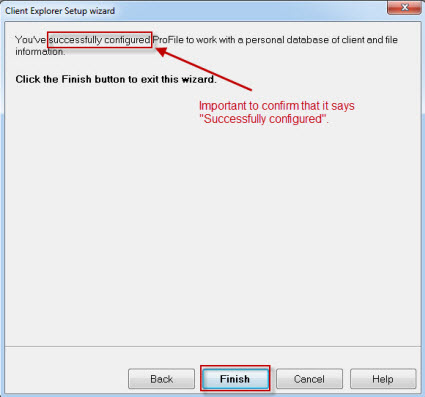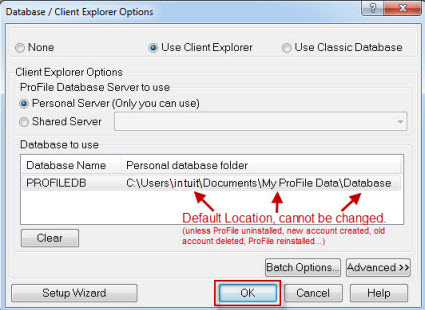 Index the database
All that's needed now is to index the database.
1. Open Client Explorer and select the Index button.
2. Make sure the directory listed is the folder that contains all the ProFile tax files, and that Include subfolders is checked. Select OK.
Depending on how many files are being indexed, this may take some time. When it's finished, Client Explorer will show all the files indexed in the Personal Server database.